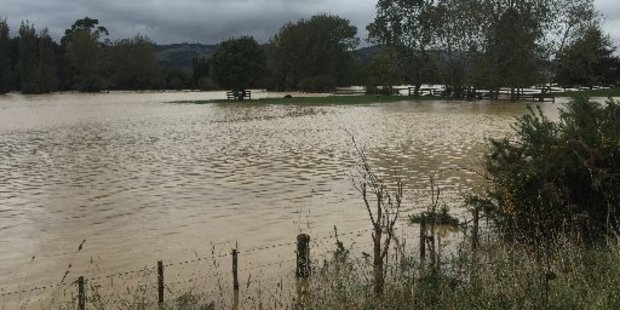 A presentation by Civil Defence took place in the Hamilton City Council meeting on Tuesday.
"In terms of Hamilton, last year the council went through quite a comprehensive review process to look at our emergency management delivery mechanisms and concluded that a contracted model with the Waikato Regional Council group was the way forward," said Blair Bowcott, executive director of special projects.
"That process and that contract started in October of last year, and this is the first report today from Lee on behalf of the team which does the work that they are undertaking with Hamilton City Council and emergency management."
Members of the Waikato Civil Defence Emergency Management team gave an extensive report on its local and regional activities, and possible hazards that the city could face - and what could have otherwise been a dark discussion came with a healthy dose of humour.
"When people ask what I do for a living, I say I'm a professional doom and gloom artist," Lee Hazlewood, controller of Waikato Group Emergency Management Office, said.
"So take this in the context of what the presentation is. I don't want anybody not sleeping tonight."
Mr Hazlewood ran through potential hazards to Hamilton including river erosion, interruption of the bulk water supply, incidents involving trains carrying dangerous material through the tunnel that runs under the CBD, industrial accidents and flooding.
The latter has been exemplified recently as a result of successive subtropical cyclones.
"We're not talking about a minor few inches any more on some of your roads," Mr Hazlewood said.
"We're talking about major flash flood issues, as well as those affected by increases of water in the river."
He pointed out earthquakes as a real threat.
"When we talk about what the risks are to Hamilton, the reality is Kaikoura is 530km from here, and Kaikoura resulted in the Raglan water supply being shut down," Mr Hazlewood said.
"In fact for one of my colleagues behind me, it resulted in more than a third of the water leaving his swimming pool because the water was sloshed out. That's something 530km away.
"If you put that more in perspective of what we've got just outside of Hamilton, your nearest fault line is only 40km away, so if you think about what Kaikoura did to this region, think about what one of those closer earthquake lines would do."
The team also detailed existing planning for Civil Defence emergencies, and the ongoing construction of a new Civil Defence operations centre in Hamilton City - which is to be complete with a septic tank, multiple IT lines, phone lines, back-up power, seismic strengthening, and located on Bryce Street.
"Genesis Energy is a lifeline partner of the project," Mr Hazlewood said.
CitySafe and the transport operations centre will also work closely with Civil Defence to ensure the optimum performance of their operations.
The team collectively said although it hopes no severe events happen that affect Hamilton, they ensure their operation will be fully prepared to provide support in any kind of disaster.
Civil Defence Waikato is currently achieving notable engagement on its Facebook page, with humour aplenty accompanying its posts, consequently drawing more attention to its important public service announcements.
The page can be found at facebook.com/WaikatoCivildefence