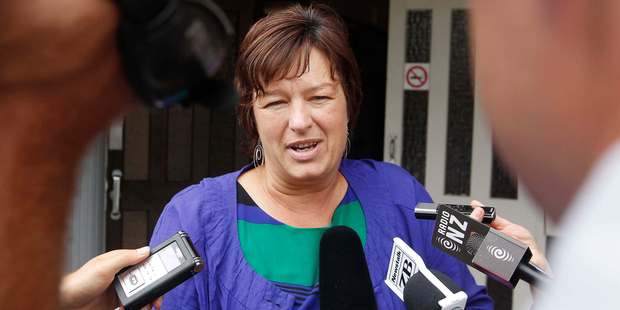 Labour Party MP Sue Moroney, based in Hamilton West, has announced that she will not run for a seat in Parliament at this year's general election.
Ms Moroney made the decision after Labour presented its party list heading into the election, and she was placed at too low a position to be re-elected as a list MP.
But she says she will take pride in what she has been involved with in her 12 years in Parliament.
"It's the work that I've done that causes random strangers to come up to me on the street and thank me for the extra time that they've now got with their babies, which is pure gold to me, as a woman and as an MP - to know that I've been part of affecting an important change that improves women's lives and working families' lives," she said, referring to her promotion of a bill to extend paid parental leave.
Ms Moroney spent the better part of 10 years campaigning for a commuter train between Hamilton and Auckland, which culminated in a working party report provided by Waikato Regional Council in 2011 where the recommendation was to proceed to a two-year trial.
"For political reasons, that didn't happen at that point in time because the National government MPs vigorously opposed it and basically shut any discussion down around it," Moroney said.
A public submission of 11,500 signatures about the issue was presented to Parliament, but was not considered by the transport committee.
The campaign for rail continues to this day, and Ms Moroney anticipates she will continue to be involved with it.
She has also lobbied as an MP for community police to be reintroduced in Hamilton to maintain public safety, and been an advocate for progressive health policy, having formerly worked in the New Zealand Nurses' Union, as well as promoting a bill on extending paid parental leave.
Hamilton West MP from the National Party Tim Macindoe paid respect to Ms Moroney's efforts during her time in Parliament.
"While clearly we have disagreed many times on a lot of issues, I have always admired her genuine commitment to the issues that she's fought for very hard.
"She's a determined opponent, and she's been a tough opponent, but I think it's always been with a real desire to advance the issues she believes in," Mr Macindoe said.
It's the work that I've done that causes random strangers to come up to me on the street and thank me ...

Hamilton deputy mayor Martin Gallagher shared his thoughts with Hamilton News, having worked with Ms Moroney as an MP under the last Labour government led by Helen Clark.
"I want to acknowledge Sue as a hardworking list MP over the 12 years, and I think her legacies will be the work on paid parental leave and tea breaks and better conditions for workers," Mr Gallagher said.
He added the contest for Hamilton West will be a tough one for Labour heading into this year's election.
"If you look at the Hamilton West electorate profile and then the New Zealand profile, it certainly is within a range of being a reflective seat of a broader society.
"Objectively I can say that [Hamilton West MP, National Party] Tim Macindoe has been hardworking and respected, and obviously I would anticipate he attracts a significant personal vote as well as a party vote, so Labour will have to put up a very credible, hardworking candidate who connects with the community."
Mr Gallagher believes the unexpected resignation of Ms Moroney will take the Labour Party back to the drawing board to work out who would best contest the Hamilton West seat.
But he also noted that Labour newcomers Jamie Strange (Hamilton East) and Jan Tinetti (Tauranga) both have a significant chance of getting into Parliament at present.
Mr Strange's position on the party list means if the party achieves 33 per cent in the election, he will win a seat.
The party is currently polling at 30 per cent.
Ms Tinetti is also set to get a seat, according to polls.
"There is definitely a new generation for Labour coming through in the Waikato and the Bay of Plenty which I absolutely acknowledge," Mr Gallagher said. "While Hamilton West has been and is a bellwether seat - absolutely - MMP has changed the equation and the real action is in that party vote."