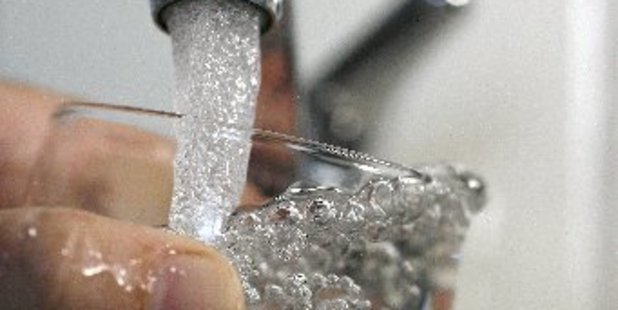 Three Waikato councils are drawing closer to a decision around a potential Council Controlled Organisation (CCO) for water management, after a council workshop open to the public held last Thursday.
A CCO would involve Hamilton City Council's water supply and treatment being managed jointly with the Waipa and Waikato district councils to maximise value and cost effectiveness.
Hamilton Council executive director for special projects Blair Bowcott said the option of a Shared Waters Management Company was being recommended to the council on May 4.
If this model is agreed on by council, a company would be formed to manage water for the three councils, possibly within the first six months of next year.
Any major decisions would continue to be made by the councils.
The other options presented to the council were the Enhanced Shared Services approach and Asset Owning Company.
Enhanced Shared Services would involve a joint committee being set up as part of one of the councils, rather than an external company.
The Asset-Owning CCO would involve all assets, including treatment plants, from all three councils being transferred to a company to manage, similar to Auckland's long-running Watercare company.
Hamilton Mayor Andrew King said he supported the Shared Waters Management Company model.
"My personal view is that a shared waters company has the potential to provide big financial and non-financial benefit without a lot of risk," King said. "With this model, any risk comes back to that individual council," he said.
Councillor Dave Macpherson said that so far the locals he had spoken with could see the value in a shared company.
"I think you're going to get much better community buy-in for something like this," Macpherson said.
After meeting with Wellington Water, which had established a non-asset owning company, Macpherson said this model could work for Hamilton.
"It's no secret, I was a sceptic about CCOs and companies being involved," Macpherson said.
"The more questions we asked the more relaxed I became about having a company involvement here ... I can see the need for change.
"There's going to be some benefits for everyone out of this."
If Hamilton City Council decided on this CCO model as their preference, they would then engage with both the Waipa and Waikato district councils, which are not certain to agree to the same model.
"I think other councils will look at this and say the barriers are quite low," Bowcott said.
Each individual council would continue to own their treatment plants and make any decisions around what to charge their water users, including any future decisions around water meters.
However, King was clear around the council's current stance on water meters.
"Residential water meters are off the table," he said.
The Waikato district mayor, Allan Sanson said their council considers the asset owning model to be the best option.
"That's consistent with what multiple experts have told us over multiple years," Sanson said.
"That's what's going to give our people and the wider region the most benefit."
However, Sanson said he is looking forward to talking with the other two councils once Hamilton has confirmed their position.
"It's gone on long enough," Sanson said.
King, who initially supported the asset-owning model, said although there was potential for better savings, the associated risks swayed him towards the non-asset owning CCO.
"I realised that the risks, especially the set-up risks, the risks to start with were very high for the full CCO model," King said.
"Waipa, I don't think we're ever going to come in on a full CCO model. This is far closer to where they want to go."
Waipa Mayor Jim Mylchreest said they would make "no promises" just yet.