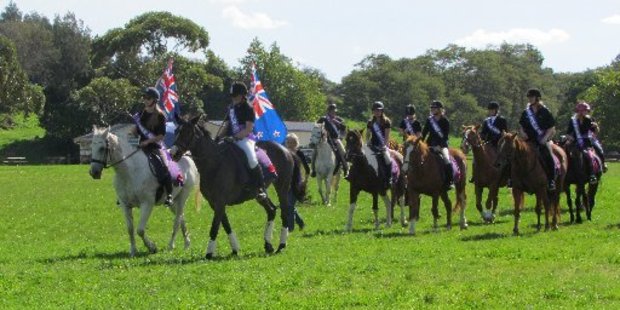 In memory of the more than 10,000 New Zealand horses who went to World War I, a group of equestrian riders and their horses will join the Hamilton City Council's Civic Service on Anzac Day, April 25.
The riders will march from Claudelands Showgrounds and ride in pairs to join the official parade from the Anglesea Street end of Knox Street.
The parade starts at 9.45am and turns from Knox Street into Victoria Street, onto Anzac Parade, across the bridge and into Memorial Drive where the Service will be held at Memorial Park. The riders will not stop for the service but continue back to Claudelands.
"The people who attended last year's parade will remember how significant it was to have the presence of the horses on this day," march organiser Noeline Jeffries says.
"The role of the horse was so important in World War I that some troopers were told that the loss of a horse was of greater tactical concern than the loss of a human soldier.
"Sadly, only four horses returned from the war so we ask spectators to respect the horses and riders as they march and to remember their contribution to the war.
"A huge thank you to the many people who gave up their time to make this event possible."