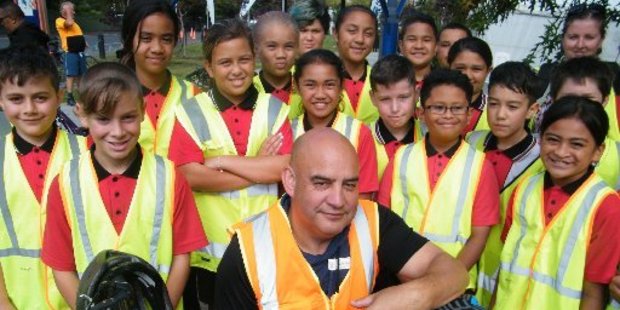 A 2.7km Western Rail Trail was opened in a ceremony by local kaumatua, city representatives and transport minister Simon Bridges last week and adds another section to Hamilton's growing shared walkway - cycleway network.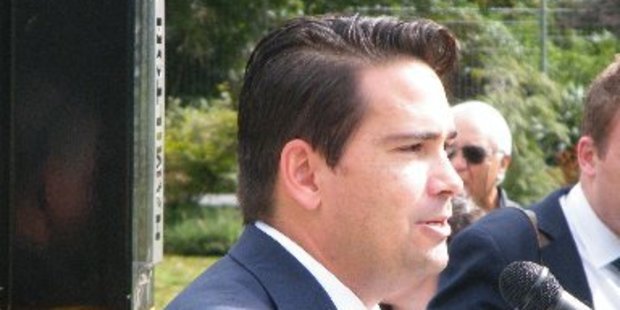 With construction beginning last year and costing $6.7 million, the Trail begins in the central city at the corner of Norris Ward park under a series of old-fashion railway signals.
These indicate the support of Kiwi Rail in its construction, as it follows the east coast branch rail line into Frankton where it joins with the trail following the main trunk line toward Kahikatea Drive and Hamilton's south-western suburbs.
Deputy mayor Martin Gallagher said the trail was a great asset to recreational walkers and cyclists to "share with care".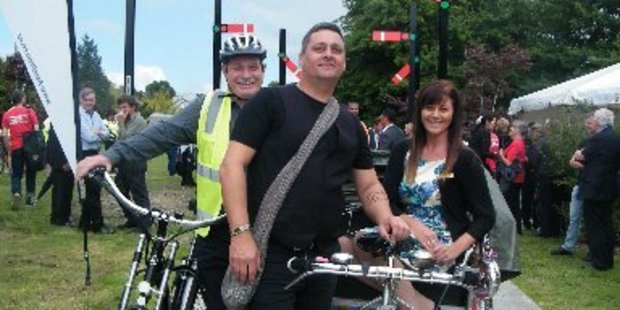 "We want to provide as much opportunity as possible for people to cycle off-road cycling including people using mobility scooters. We should be looking to the European experience in getting walkers and cyclists off the roads, with on-going training."
We should be looking to the European experience in getting walkers and cyclists off the roads.

The project was partly funded by central Government's Urban Cycleways fund which made $3 million available with the remainder split between the city council and the NZ Transport Fund. Councillor and Frankton supporter Angela O'Leary said it showed how fast things could happen when the city formed a partnership with Government.
Both Gallagher and O'Leary supported the idea of allowing children up to 12 years old to ride bikes on city footpaths. The 3m-wide concrete path adds to the city's more than 150km of cycling trails connecting major parts of the city and gives access to Seddon park, Waikato Stadium, Hamilton Girls High School and Wintec's central city campus.
The Western Trail is part of the Council's plan to get more people biking throughout the city on fully connected biking routes.