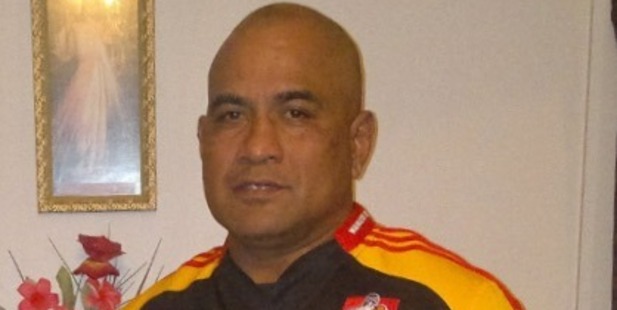 The family of a man who died after suffering a medical event at the wheel want to praise the actions of two young girls who helped the driver's 2-year-old passenger.
Ambrose Matthew Hughes died when his car crashed into a bus near the Anzac Parade Bridge in Hamilton on Saturday afternoon.
Friends say he had just attended a Pacifica festival, at nearby Claudelands Arena, with his 2-year-old grandson Matthew Chong, when the crash happened about 2pm.
Hughes' daughter, Alfreda Chong, told the Herald that although he was a quiet, hardworking man he could also joke around.
He was a devoted Catholic who had been living in Hamilton for 16 years. The 54-year-old was also a "big Chiefs [rugby] fan and Fiji rugby sevens fan", she said.
Primarily, Chong wanted to thank two girls who were there when the crash occurred and helped look after Matthew who managed to walk away from the scene "without a scratch".
"We would also like to take the time to thank two young girls, sorry don't know their names, who witnessed everything and took the time to console Matthew while Ambrose was being attended to by the paramedics."
Police this week confirmed it was likely Hughes suffered a medical event before the crash.
Hamilton man Nostalgia Tairua-Bracken, 17, was going for a walk during a break at work about 2pm when he heard car tyres screeching and a loud bang.
"I was a bit shocked after he didn't wake up. I just remember seeing them pushing on his chest. I was just waiting for him to wake up but he didn't."
A requiem Mass for Hughes will be held just metres away from where he died, at the Cathedral of the Blessed Virgin Mary, Grey St, Hamilton, on Tuesday at 10.30 am.
He will be buried at Hamilton Park Cemetery at Newstead.
The incident is still being investigated by the police serious crash unit.