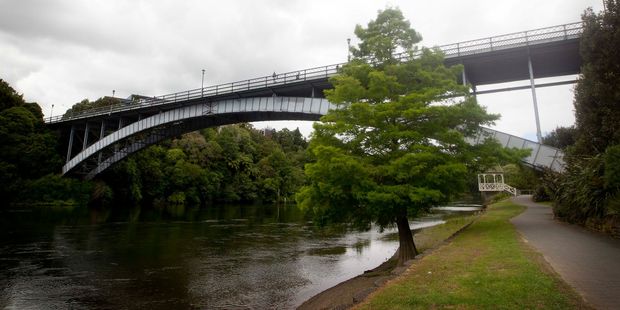 Dreams of Hamilton City facing and embracing the Waikato River came a step closer to reality last week.
Councillor Geoff Taylor succeeded in pushing for $1.25 million of capital funding to be dedicated to getting the River Plan under way.
The motion was presented during the discussion of the council's annual plan for 2017/18.
When Mr Taylor pushed the motion in the council meeting, he mentioned that the plan was "approved enthusiastically by the previous council" and had been identified as something Hamilton wanted to happen.
"Most Hamiltonians know deep down that connecting with our river has to happen," Mr Taylor said.
"It's a nonsense that we don't use it to its potential. It's a nonsense that we don't try to use what little access to water we have for economic development.
It's a nonsense that for the last 20 to 25 years in particular obstacles have continually been put up by politicians to frustrate this vision."
Councillor Dave Macpherson put forward an amendment to reduce the spending on the River Plan to $250,000. However, that amendment was lost, while Mr Taylor's was passed.
Before Mr Taylor's motion, no capital expenditure had been set aside for the River Plan, even though the previous council had accepted the plan.
He campaigned for council with the promise of helping the plan come to fruition, and said that March 7 was virtually the last chance to set the ball rolling in the 2017/18 Annual Plan.
The figure of $1.25m in funding included an additional $1m in capital funding to match the donation made by the Donny Trust through Momentum Foundation.
The extra money will be able to foster the design process and help the project gain pace.
Taylor believed that once Hamiltonians start to see what could be achieved by lacing the environs of the river in with the greater city, they would become excited and supportive of the development, realising how it could benefit the area economically.
The motion was passed 8-5.
But mayor Andrew King's suggestion, made in an audit and risk meeting later last week, of a rates increase of 12.5 per cent - which was voted down by all of council except for Mr King and deputy mayor Martin Gallagher - came as a shock to councillors, including Mr Taylor, leading them to question the financial strategy followed by the council.
Mr Taylor and former mayor Margaret Evans both asked for an external forensic audit regarding this, but council chief executive Richard Briggs said the council staff responsible for finances had been doing well.
Mr Briggs believed the changing economic environment, including population growth, was all an auditor would be able to identify as the reason for council needing more money.