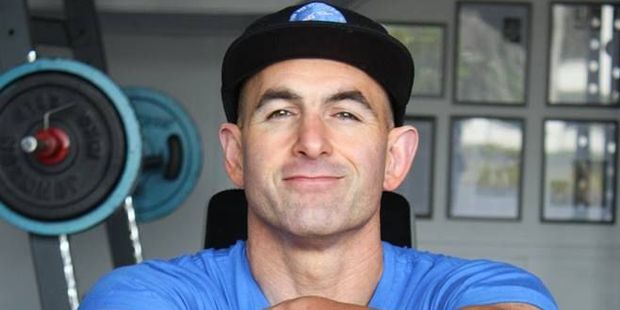 The man behind New Zealand's first wheelchair bodybuilding federation has always had a deep desire to help disabled people.
Bodybuilding is already a well-established sport, but David Robson's federation goes a step further by providing competitive opportunities for people with disabilities.
Robson established two of Waikato's leading disability-focused ventures: Fit Futures in 2012, and the New Zealand Wheelchair Bodybuilding Federation (NZWBBF) in 2013.
"I've been a support worker since the early 90s, and before I even began thinking about Fit Futures and the NZWBBF I was doing that kind of work. I've always wanted to give something back," Robson said from his home-based gym.
The federation hosts events including online showdowns which enable people from around New Zealand to compete via the internet. Last November it also hosted the nationals, won by Callum Bridson who has since gone on to become an official ambassador for Supplements NZ.
The most important outcome for Robson was always to support people with disabilities.
Robson has never left his job as a support worker, and works at a local respite home for people with disabilities.
From the early 90s until the 2000s, Robson also worked as a personal trainer and was, and still is, a competitive bodybuilder.
"I wanted to combine my love of fitness with my passion for helping people with disabilities," Robson said.
"When I first started training people with disabilities I worked with a couple of people one-on-one and it felt like a really meaningful thing to be doing, something I could devote my life to."
He formed Fit Futures, a gym designed for people with all levels of disability. Robson recalls how he woke up one morning with the name in his mind, and it stuck.
The idea of forming a bodybuilding federation never left his mind.
Through Fit Futures, Robson made himself present in the eyes of the disability community while establishing a core group of bodybuilding enthusiasts.
When that happened, he then set his sights on forming what would become New Zealand's only competitive bodybuilding organisation strictly for people with disabilities.
In the United States, wheelchair bodybuilding is a big part of the fitness industry.
In New Zealand, nothing was on offer, and Robson knew from personal experience how difficult bodybuilding is to train for, let alone compete in.
The New Zealand Wheelchair Bodybuilding Federation has been going since 2013. It has hosted two national championships, a couple of Kiwis Versus the World (KVTW) events (incorporating international competition), and nine online showdowns.
"The competitors who regularly compete are the very best of the best," says Robson.
"They are true champions because they have the drive and persistence needed to rise above adversity and do what needs to be done."
The payoff for NZWBBF president Robson is seeing the confidence rise in the people he works with.
Getting them into the best physical shape possible is just a small portion of what both Fit Futures and NZWBBF provide in the greater scheme of things.
Perhaps this is Robson's best example of how he has given back to a portion of New Zealand's society that has given him so much.