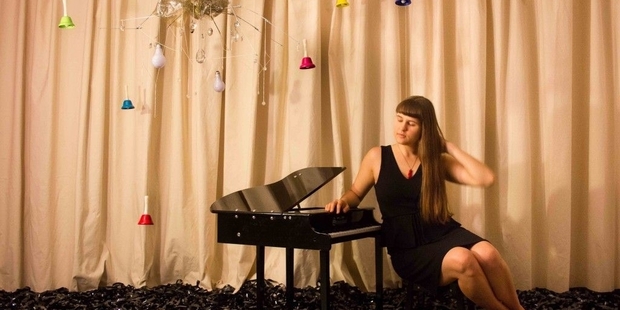 Hamilton Underground Press has made the first line-up announcement for its inaugural musical festival, named Future City.
Alexa Dexa from New York is the first overseas act to have been announced.
Organiser Rob Shirlow has drawn inspiration from other small alternative music festivals around around New Zealand.
"I've been doing this for almost two years, just putting shows on and looking on at things like Chronophonium, Camp A Low Hum, and The Others Way with a tiny bit of jealousy, I guess," he said.
"There's no reason something like that can't happen here in Hamilton."
Future City Festival will take place in the heart of the city.
As things stand, it will be spread across two venues - Nivara Lounge, where Hamilton Underground Press has hosted many other gigs, and Creative Waikato on Alexandra Street.
The aim is to showcase some of the best underground music from New Zealand.
International acts will also be attending.
Other artists will be coming from Auckland, Wellington and Katikati, with a solid Hamilton contingent also present.
"We're just going to set up two stages," he said.
"There'll be a schedule - there might be a little bit of overlap between the bands, but not too much, because I've always found that frustrating when I've gone to things before and there's always things you want to see on at the same time."
The ambitions for the festival's future include expanding more widely in the CBD, or holding events alongside the river.
Shirlow emphasised the importance that lies in cities having community events like Future City.
"I've come from the UK, I lived in Holland for a while around these outdoor events, and I've loved it just swanning between venues and catching new bands. I think it's important creating something like that."
Hamilton Underground Press was started in March 2015 by Shirlow, seeking to revitalise the local music scene by organising shows and supporting them by putting out zines, podcasts and online articles.
Future City 2017 will take place on March 3 and 4. About 30 bands will be playing in total.
The second artist announcement and ticketing information will be released in the coming weeks.