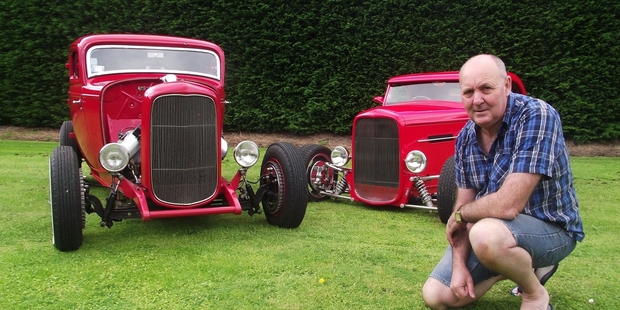 Hamilton's automotive extravaganza, Frankton Thunder, is bigger and better and set to return in 2017.
Organising team member Grant Hilton said plenty had been learned from 2016's first-time event and a number of changes made to improve the experience for participants and visitors alike.
"Probably the most obvious new feature will be the Thunder Cruize which will assemble from 8.30am at the Cambridge Raceway on the Saturday and make use of the new Waikato Expressway. This should take about half an hour and make a great spectacle for the public to see as hundreds of custom machines come thundering along the road.
"It also makes the event a destination and gives people bringing vehicles to show an opportunity to get out and drive."
Hilton and fellow Thunder Cruize organiser Gary 'Grease' Martin have toured in the US and know how popular auto events need a variety of points of interest to provide an all-round enjoyable experience. Those arriving in the Thunder Cruize will join other auto sports fans, car clubs, entertainments and commercial supporters in the heart of Frankton.
Returned and improved for the 2017 event will be Miss Frankton Thunder glamour competition. Organiser Kat Wakefield said this year's contest attracted nine contestants from Hamilton, Auckland and Rotorua.
Competing in retro attire the winner and runners-up are awarded a trophy, bouquet and vouchers donated by Hamilton businesses.
The tattoo competition Frankton Ink attracted about 40 entries displaying a wide variety of styles from old, new and simple to major works of skin art. There are trophies for Best Overall Male and Best Overall Female.
Wakefield said this year's event clashed with the Tauranga Tattoo Expo. However, the date of the 2017 expo has been shifted which is expected to provide a greater opportunity for serious skin-art enthusiasts to take part in Frankton Ink 2017.
Based in Frankton, Hamilton, Frankton Thunder will be held over the weekend of March 4-5 and on the Sunday, host the Ulysses Motorcycle Club annual charity fundraiser with proceeds going to Child Cancer. At the 2016 event more than 800 motorcyclists, their passengers and followers jammed Frankton to enjoy the entertainment.