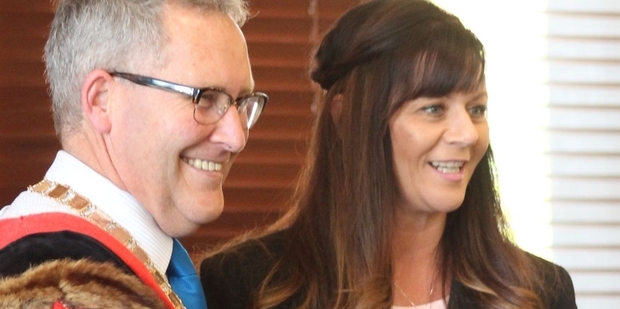 One of the most significant changes in the new governance structure of Hamilton City Council is the removal of community advisory panels.
Mayor Andrew King decided advisory panels, along with sub-committees, will be disbanded. Community interest groups will instead be called on when Council believes it needs their input.
Councillor Angela O'Leary was particularly concerned about the change.
"When I first saw the new structure and the committee structure, I homed in on the realisation there were no advisory panels, and I questioned that," said O'Leary.
She believed youth, older persons, heritage and arts panels gave councillors a way to gauge community thoughts and opinions.
"I found that when we'd go through the committee process, sometimes we'd be working on a community plan - say the Hamilton East Neighbourhood Plan - and we'd feed that out to the advisory groups and we'd get their feedback," she said.
The advisory panels had a staff member assigned to them and were responsible for keeping up to date with what was going on in Council. The panels submitted on policies and by-laws that were being worked on, raising a sense of accountability to public feelings and inputs.
"Getting rid of all of those advisory panels with people from those groups is just shutting the door to that easy and quick knowledge."
O'Leary said that while King's idea of co-opting interest groups is all well and good, in her experience this doesn't happen. Instead, the groups start going off and working on their own projects, independent of Council.
"As elected members, we're there to impart the views of our community and the people we represent.
"We're not there to infuse and force out our opinions and ideas on to them, so it's just turned around now and I'm not confident that was the right decision," she said.
"I think the band aid of 'We'll co-opt them on when and as we need them' is a big step backwards for community engagement and democracy."
Peggy Koopman-Boyden was chair of the Older Persons Advisory Panel for the past three years and she believes the panel has been effective, achieving such things as writing the Older Persons Plan for Hamilton, a forthright one-page document that was agreed to by Council in May 2015.
The paper was a one-year plan and almost all of the 20 actions in it were passed within a year of the document's submission.
"That was really good thing to do because it got Council thinking about older people and what could be done, and it also got management thinking about it," said Koopman-Boyden.
"I had quite a few management people, as opposed to the councillors, coming to me with ideas, and that worked really well."
Council then proposed the panel set up a steering group, which came to fruition as Age Friendly Hamilton.
That made the city the first in New Zealand to be part of the World Health Organisation (WHO) Age Friendly Network.
"We have a continuing group that the mayor has not disbanded. The Age Friendly group is interested in making comments on facilities and policies for older people in Hamilton, as the panel did, but it is much wider than that."
Age Friendly Hamilton feeds information to WHO to work on ideas and gain new contacts relevant to what they are trying to achieve.
"Hopefully it works to the extent we can also give advice to Council. Whether that works, we will see."