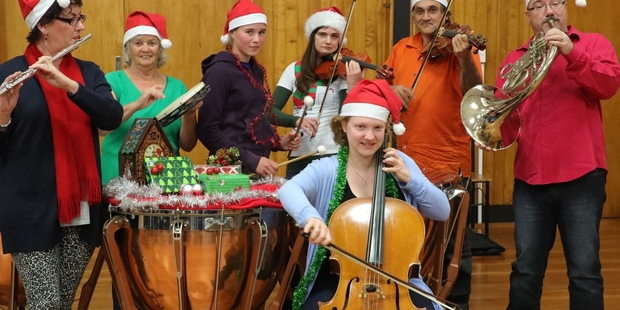 Trust Waikato Symphony Orchestra (TWSO), under the baton of musical director Rupert D'Cruze, presents an all-age friendly Christmas feast for the ears.
The concert celebrates much-loved festive music, including Leroy Anderson's Christmas Festival Overture - a clever tapestry of well-known Christmas songs and carols.
Howard Blake's composition The Snowman is a concert work based on his score for the animated film, and features narrator, local David Artis, and the Southwell School Girls' Choir in the theme song Walking in the Air.
The Girls' Choir will feature again in Te Harinui, New Zealand's treasured Christmas carol. Te Harinui commemorates the first New Zealand Christmas in the Bay of Islands in 1814.
"TWSO is a charitable organisation with a huge spirit," said Susan Trodden, chief executive of the administering body, Orchestras Central Trust.
"Music is the only universal language and something that every individual is moved by. We want to use this spirit to reach other local charities, and for this concert we wish to support the Salvation Army food bank. Ticket prices have been reduced and we encourage Hamiltonians to come along with a non-perishable grocery item as a gift to those facing struggles over the festive season."
"The food banks are facing continual growing demand, and Christmas is a particularly difficult time of year for us to fulfil that demand," said Aimee Smith from the Salvation Army foodbank.
"We are very grateful for initiatives that provide the community with an easy opportunity to support those struggling to make ends meet".
A Christmas Festival will be performed at Clarence Street Theatre on Sunday, November 27, at 3 pm.
Tickets are available through Ticketek. Family passes $25 (two adults and up to three children). Door sales available.
For more information visit www.orchestras.org.nz
We have a double pass to A Christmas Festival to give away. To be in to win, email your name, address and daytime telephone number to hamiltonnews@nzme.co.nz by 4pm, Wednesday, November 9.