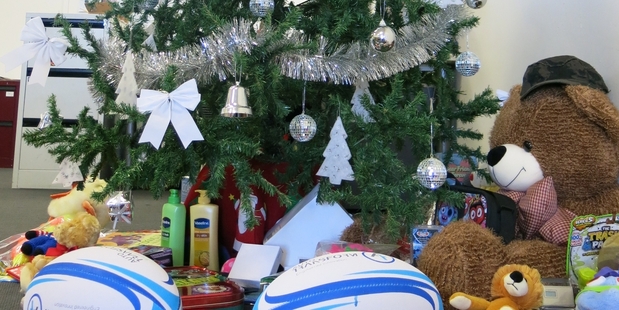 Single Parent Services Waikato (SPSW) works with families who have experienced most of the violence that life can throw at people.
Poverty at this time of year is another burden these families carry, so this December the service will provide unwrapped gifts and food to families experiencing hardship.
"It's important that we remind people that population level data tells us that 60 per cent of the families living below the poverty line in Aotearoa New Zealand are families led by one parent," said SPSW manager Rebecca Fraser.
They organised the first distributed unwrapped gifts to parents last year.
Enabling parents to give the gifts, rather than the agency, has been a good one, said Rebecca.
"Not being able to afford presents at Christmas time is heartbreaking for parents and there is real joy in being able to give so that children can receive a gift from mum or dad, and knowing that they feel loved and secure within their family because of this," said SPSW assistant manager Kathleen Miller.
Senior counsellor Toia Chase said single parents sometimes experience isolation often caused by insecure housing and the need to find more affordable rental accommodation, which makes engagement in a local community difficult.
"Research shows that parenting alone takes a significant emotional toll on parents, so we aim to alleviate that by providing emotional and material support".
Workplaces and individuals are invited to donate unwrapped gifts or non-perishable food before the end of November.
Cash donations can be made and will be used to purchase gifts for children and teenagers in single parent families.
Inquiries phone 839 1051 or see www.spsw.org.nz