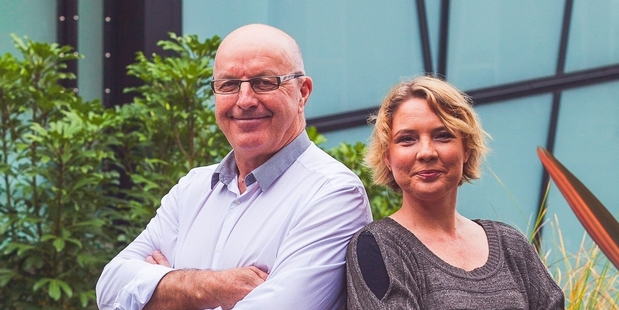 CultureSafe NZ, founded by Allan Halse and based in Hamilton, prides itself on being New Zealand's leading advocacy group against workplace bullying.
The organisation is preparing for its third annual conference, which will be held on November 13.
This year CultureSafe will be zoning in on the new Health and Safety at Work Act 2015, intending to make the new legislation's implications clear, to talk about the potential repercussions for employers who are enabling workplace bullying, and delving into the sort of psychological harm that can be inflicted on those on the receiving end of bullying.
Halse said last year the conference discussed why bullying in the workplace is so rife in New Zealand. They came to the conclusion that "nobody polices it".
"There is no jurisdiction in New Zealand where you can take a workplace bullying case," said Halse. "You end up having to take it to the Employment Relations Authority or the Employment Court and they rule on the Employment Relations Act 2000, which has got nothing to do with workplace bullying."
Workplace bullying is covered by the Health and Safety at Work Act legislation, and "there's no court in the land" in which that Act can be used. The responsibilities for any legalities of that document fall on Worksafe, said Halse.
In turn, he believes the Government, the Ministry for Business, Innovation and Employment (MBEI) and Worksafe simply do not care about enforcing the Health and Safety at Work Act.
Halse pointed out that Worksafe (a rebranded OSH) gets out and enforces workplace legislation regarding physical safety, but not mental and psychological safety, as is threatened by bullying.
"New Zealand has the second worst record in the developed world for workplace bullying, and that's why. There's no consequence and there's no accountability," he said.
A handbook, Preventing and Responding to Workplace Bullying was published in February 2014, the first of its kind to be published since he entered the workforce.
CultureSafe is continuing to ask the Government for more surveys on workers' psychological wellbeing amidst employment relations. The last research was conducted back in 2009, and found that one in nine New Zealanders had experienced bullying at work in the previous six months.
No surveys have been done since then, and Halse said another one needs to be carried out soon, especially following the Preventing and Responding to Workplace Bullying publication.
"In New Zealand we have normalised bullying," he said.Seventy per cent of bullying comes from the top down, implying managers inflict it on staff in a subservient role and have difficulty standing up for themselves because they do not want to lose their jobs.
"The idea on November 13 at the conference is to go 'Hey, this is really serious', because not only is bullying not good for an organisation, the cost for the individual can be horrendous in terms of the psychological harm." Halse said if legislation were effective, bullying could be stopped in its tracks as the perpetrators would see consequences and be held accountable. The conference is at the Verandah Function Centre at Hamilton lake.