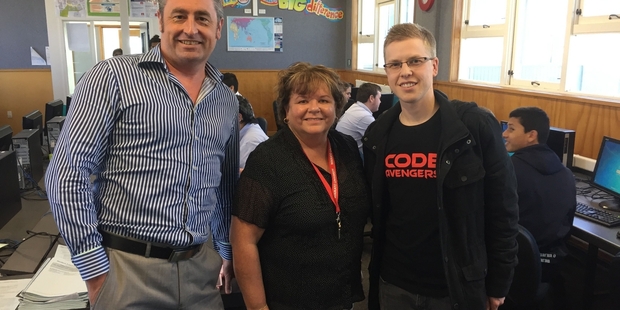 Hamilton advertising agency PAN Media has spent more than four years developing a tool to build enterprise level websites and the agency is now teaming up with Code Avengers to encourage digital learning in schools.
Code Avengers encourages and enables students from all levels to learn to code through a combination of individual online learning, classroom instruction, and intensive "code camps" which last from two to five days.
Based in Hamilton, Code Avengers operates internationally.
A staggering 600 schools in 30 countries are connected to it, with Code Avengers camps even having taken place in California - the home and base of many of the world's greatest technological innovators.
PAN creative director Graeme Blake said having invested so much into the design of its Panther content management system (CMS), it seemed a natural progression to get involved in fostering digital talent in students.
"We decided that we were wanting to get involved with developing [digital] careers."
A percentage of the profits generated by the Panther CMS will go to funding Code Avengers' programmes in schools.
Knowledge of digital coding languages allows students to do things such as build professional websites, design computer programmes and create fully functional mobile apps.
Hamilton's Fraser High School will be the first to start using Panther with Code Avengers tuition.
Adam Walmsley, Code Avengers' director of operations, said it had taken a lot of passion and effort for the initiative to reach this point, but now it is very much starting to gather momentum.
"Basically we developed a platform that teaches people how to code, computer programming, branching into design, computer science and all things related to digital."
Code Avengers aims to prepare students for a career in the burgeoning local and global digital industries.
Walmsley said the Government has plans in place to introduce a special compulsory digital curriculum from 2018.
Blake said PAN is an example of how corporate connection with schools such as Fraser High can give students an extra impetus to learn, by showing business has a vested interest in encouraging students to learn code for practical use far greater than setting out an Excel spreadsheet.
"If we can identify young, talented kids and show them that there's a career pathway to design, digital development, web development ... then we've ticked all the boxes. It's just showing them the light, really."