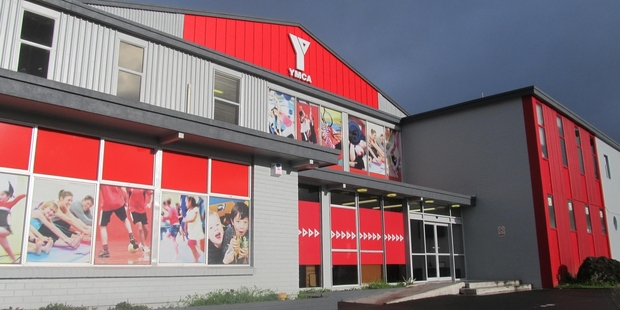 YMCA Hamilton City took out the national YMCA Award at its annual meeting on October 6.
The award comes in recognition of community excellence for the Hamilton centre's work with children in their after school and holiday programmes, as well as integrating children with challenges into their care.
Only one of the awards is given out each year in the federation of YMCAs in New Zealand.
YMCA Hamilton centre manager Graeme Mead said there is a lot involved in deciding who receives the YMCA Award.
"We have to go through a submission to the YMCA board on why we think we're deserving the award, why we think the staff are deserving of the award, what have they done, what makes their contribution to the community excellent."
Mead said the award was given to the Hamilton centre because of the volume of staff they have, the way they run their programmes in conjunction with Childsafe and the regimented, structured and process driven nature of its operation.
"Also, the type of care that we give and the type of programmes - whether it's interactive, whether the kids are always made to feel safe, whether the instructors are trained in first aid and child protection," Mead said.
"It's a whole raft of things, it's a whole range where you go right through the whole process to say these are all the things you can do that will enable you to be better than we currently are. We're striving for excellence."
YMCA Hamilton lays claim to being the biggest provider of after school care of any YMCA around New Zealand.
The centre employs 70 staff, all of whom are paid. Mead said most of them are either young people going through tertiary education seeking good, stable work, or older people who want to work part-time.
The facility is also in the national finals of the New Zealand Fitness Awards. The two other finalists are larger centres, in Auckland in Christchurch.
Mead said added the Jumpstart Diabetes programme has been a great success in Hamilton.
"What we run is a programme that's being driven and organised by YMCA Hamilton and Auckland. It's doing exceptionally well for people with Type 1, Type 2, or pre-diabetes.
"We take them through supermarkets and we have nutrition visits in which they actually come and read labels and learn what they're eating."
Sometimes, YMCA Hamilton even manages to make a small profit.
"We're competitive in what we do - we're proud to make a profit if we can - but we tip a heap back into the community.
"I think we've given in excess of $50,000 last year from fees we didn't charge or fee assistance," said Mead. "For us, we think we've got a hell of a good facility. For a fitness centre it's as big and as up to date as anything in Hamilton. It's just not a brand new building."