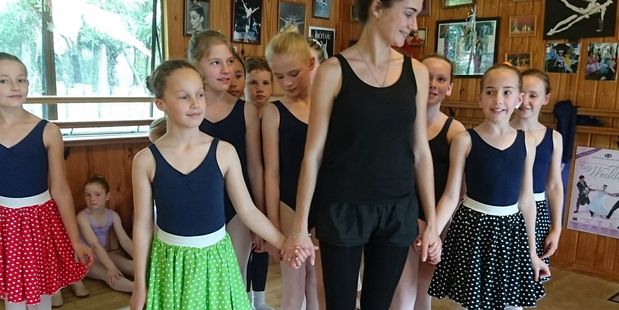 Thirty-six Waikato children from the Valerie Lissette School of Dance have been chosen to dance with the Imperial Russian Ballet Company in their performance of the Nutcracker in Hamilton next month.
The dancers perform for more than 30 minutes during the show as angels, gnomes, mice, cavalry, gunners and children at a party during the production at Clarence Street Theatre on November 8.
One of the studio teachers Kirsty Herapath has been coaching them for the past month and last week Russian teacher Elena Zhelnina was in Hamilton to finalise the timing and acting of the parts.
"The dancers are very excited and delighted to have this opportunity," Valeria said.
"This is the third time we have been involved with the Imperial Russian Ballet Company and it is always a highlight in the dance career of the students."
The Hamilton performance is the Company's first performance of their tour of 15 New Zealand venues. The Imperial Russian Ballet was formed in 1994 by former Bolshoi Theatre soloist Gediminas Taranda.
The ballet is based on the book The Nutcracker and the Mouse King written in 1816, by E. T. A. Hoffmann in which a Christmas toy, the Nutcracker, comes alive and, after defeating the evil Mouse King in battle, whisks the little girl away to a magical kingdom populated by dolls.
The ballet premiered in 1892 in St Petersburg, Russia.