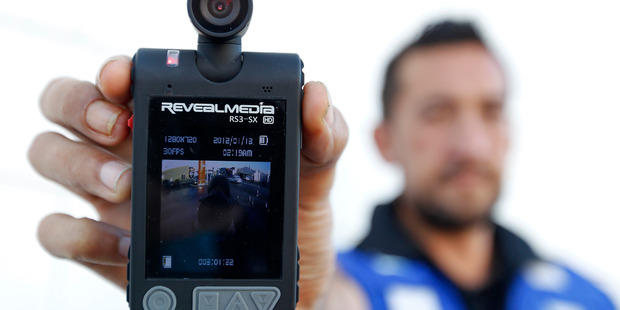 The introduction of body worn cameras has seen instances of abuse toward Hamilton City Council parking wardens decrease.
Council's parking wardens trialled the wearable cameras which are about the size of a smartphone and come into use when wardens interact with the public.
Similar technology is widely used in other centres around New Zealand and also overseas.
City transport manager Jason Harrison said the cameras are one of the many ways council tries to ensure the wardens are safe at work.
"Our wardens do a great job, and most people treat them with respect, but there's a minority of people who choose to verbally, or in some cases physically, abuse them," said Mr Harrison.
"Feedback from our wardens has been that having the cameras has helped calm potentially confrontational situations because people know they are being recorded."
The body worn cameras are used to record audio and video which can be stored and used later in court should the situation arise.
In 2014 - the year before council's introduction of the cameras - there were 109 incidents involving aggression or abuse towards parking wardens. That dropped to 81 in 2015 after the cameras were introduced. Sixty-seven cases have been recorded this year.