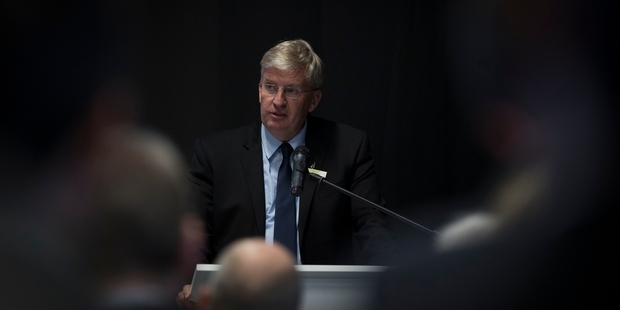 The Fieldays 2016 Economic Impact Report was released last week at Mystery Creek Events Centre, showing the annual event generated $430 million in sales revenue for New Zealand firms.
Almost $125 million of that came straight into the Waikato.
The impact to GDP was calculated at $58 million for the Waikato and $191 million for all of New Zealand.
The report was prepared independently by consulting economist Dr Warren Hughes and the University of Waikato Management School's Institute of Business Research.
NZ National Fieldays Society CEO Peter Nation said he was happy with the report, which served as a real validator of the Fieldays event.
"With a bit of doom and gloom prior to Fieldays 2016, to have the second biggest gate and really good sales by exhibitors, I think we can all be fairly proud of that," said Mr Nation.
One of the founding objectives of Fieldays is to bring town and city together, and Nation is confident that the impact of Fieldays shows everyone the rural sector is large and about more than just dairy.
"There's certainly a big number of rural people who come across the market - not just dairy, there's sheep and beef, there's horticulture, aquaculture," said Nation.
More than 1100 exhibitors attended the 2016 event, which ran from June 15 to 18. Fieldays is now an international show, welcoming not only local companies but those from Australia, the UK and elsewhere.
The society calculated that for every visitor through the gate at Fieldays last year, $3300 in sales revenue was generated for New Zealand firms, including sales of machines and equipment.
Nation said the economic benefits of Fieldays also expand outside of the sector itself. A flow-on effect is the creation of jobs, and Waikato towns benefit significantly both before and after the event as people from all walks of life descend on the area.
Dr Hughes, who prepared the report, was asked to put a value on the Fieldays brand. He estimated it to be $380 million, which, although high for a New Zealand-based brand, he believes to be a conservative figure.
He said the brand is in a class of its own compared to other events, that it would take a long time to build another agricultural expo up to its stature, and that Government would do well to give my support to Fieldays.
One suggestion Hughes made was the establishment of more international publicity.
"I see the future of Fieldays as terrific because we're in the forefront of producing high-value horticulture," he said.
"If we cock this up we don't deserve to succeed, quite frankly, because they're crying out for good commodities and we can produce them."