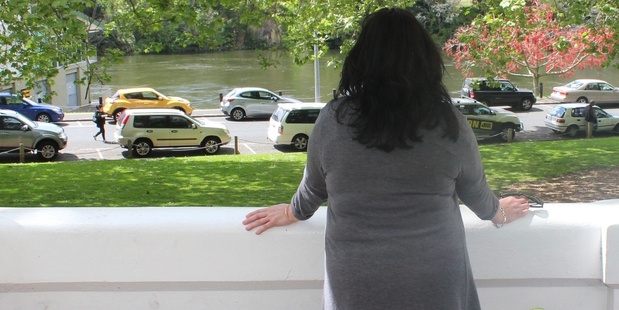 In January Hamilton News reported on Julie, a Cambridge woman diagnosed with hepatitis C who sourced medication from a Dallas Buyers' Club-style organisation in Australia rather than settle for the sub-standard treatment funded in New Zealand.
Nine months on and Julie (not her real name) has just received the six-month all-clear, indicating the virus has fully left her system.
"I found out last week. I did initially feel really great, now it just becomes part of every day - you forget how bad it was," she said.
Julie's symptoms had included headaches, dizziness, forgetfulness and muscle fatigue.
She recounts one frightening experience during a walk to the shops when her whole body shut down and she had to drag herself to her office.
Every symptom has gone except the forgetfulness - something Julie laughs off.
"It's just a pain my bad memory is age-related," she said.
"Your body just feels like it's closing down. Apparently that's what the virus does. I didn't know that I had it for the longest time."
Julie said she felt the benefits almost immediately and the side effects to her medication were minimal, other than a persistent thirst.
Julie's diagnosis came 28 years after she was infected from a blood transfusion resulting from a caesarean section.
She was willing to speak under a pseudonym to spread the word on the Dallas Buyers' Club organisation in Australia and to awaken others to the compensation available for those who received the disease from unscreened blood.
Part of the compensation Julie received was put towards a headstone for her sister, who Julie said died from complications resulting from her own hepatitis C infection.
"I got her a really stylish headstone. It was very different because she was really different. They are usually black - so I got her a white one."
Julie said the A-grade treatment of the Harvoni medication was more effective, with between a 94 and 100 per cent cure rate, and had fewer side effects than the Interferon-based treatments currently funded by Pharmac.
Julie had a friend who went through Interferon treatment and relapsed. He has since started taking a generic form of Harvoni and Julie said he was also now virus-free.
There were moments when Julie said she thought the Fix Hep C club was a scam.
"It's parallel importing basically. They need a prescription to send stuff over and all of the medication is tested. Things will go that way - even now doctors are allotting a certain amount of their time for online consultation."
Risk factors for hep C include intravenous drug use, those receiving body piercings or tattoos from unsterilised equipment and blood transfusion received before 1992.
Symptoms include tiredness, joint pain, nausea, loss of appetite and abdomen pain and it leads to inflammation of the liver which often develops into chronic liver disease.
Harvoni is available in New Zealand but costs around $1200 per day, adding up to a hefty bill of more than $100,000 for the 12-week course Julie required.
Julie was able to source her full treatment of a generic equivalent of Harvoni for $2400 through the Fix Hep C Buyers Club, and with the help of Australian doctor John Freeman had the whole course delivered to her door.
Pharmac chief executive Steffan Crausaz said since July 1 Harvoni and Viekira Pak have been fully funded for people meeting criteria.
"These are both new types of hepatitis C treatments that have significantly fewer side effects than previous treatments, and offer a cure in more than 90 per cent of cases."
He said Harvoni was also funded for people with the most advanced forms of liver disease associated with hepatitis C infections.
"Viekira Pak can be prescribed to the roughly 27,500 New Zealanders who have the type of hepatitis C that responds to this product. Pharmac made these decisions after it had received advice from its clinical advisors." Other hepatitis C treatments like Interferon remain funded.
"The choice and suitability of treatment for each patient is a decision for prescribers and patients to make in consultation," he said.
About 60,000 New Zealanders have hepatitis C and the numbers are growing as people learn more and get tested.
To contact the Fix Hep C buyer's club visit www.fixhepc.com