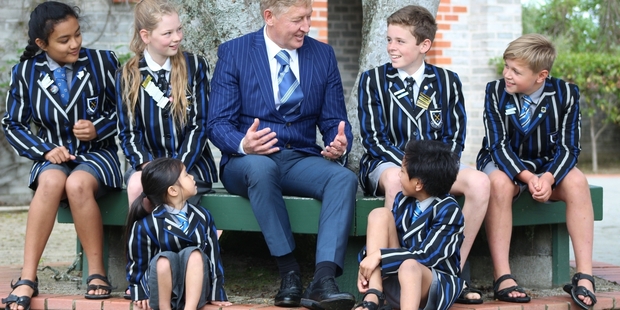 A powhiri and commissioning service were held on October 10 to formally welcome the new headmaster of Southwell School, Jason Speedy, in an event that cements the school's traditional teaching style.
Mr Speedy said he found it exciting, stimulating and empowering to be brought into the Southwell community.
Southwell is notable for having had only eight headmasters in its 105 year history.
Mr Speedy believes he will bring a lot to the school with his wide range of experience.
"My teaching career began at Kristin School on Auckland's North Shore, and I was basically a home room teacher, a PE teacher, became a director of sport and deputy principal," said Speedy.
"For the past 14 years I've been at St Peter's Cambridge and that was a fantastic experience. When I arrived their roll was at 590 and when I left it was at 1090."
Mr Speedy believes the increase in the roll at St Peter's was "a huge positive change" and made the community great to be involved with.
He was enthusiastic about what he could bring to Southwell during his tenure.
"Having interviewed hundreds of Southwell students over the years in my role at St Peter's, I just thought really positively about those Southwell experiences - children of such good values and qualities - so I'm just really pleased to be here.
"I think, in all honesty, in terms of creating a sense of place and belonging there are few schools in this country or worldwide that can truly do it.
"However, I really do believe that Southwell is exceptional in giving its students and families a sense of place and belonging. It's just the complete educational package."