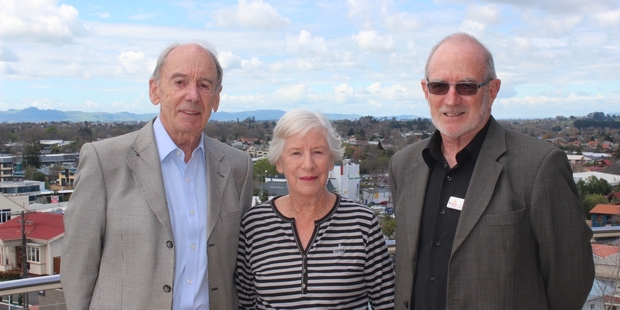 Murray and Ann Day have a special connection with Hospice Waikato.
Three of their close friends spent their final days there and the Days were overwhelmed at how friendly and supportive the staff were of those friends and their families.
"We saw first hand just how supportive the staff were," said Murray.
"They were always so helpful and our friends felt very at home during their time as inpatients at Hospice Waikato."
Murray said visitors were all made to feel welcome and no request from the patient or their family was too much.
It made sense then, said Murray, that the couple would bequeath a sum of money to Hospice Waikato in their wills.
"I would encourage people to speak to Hospice about what it involves - and give what you can, no matter the amount. Every bit helps," said Murray.
Hospice Waikato bequests manager Patrick Cummings said leaving a bequest to Hospice Waikato was a way to ensure a person or couple left a lasting legacy.
Patrick said the first step to becoming a bequestor was to talk it over with family.
"Have a think about what you want to do and speak with your family to make sure everyone is okay with the idea," said Patrick.
"Once you're all happy with the decision, you can make contact with me to discuss it further."
Patrick said those who decided to leave a bequest fell into one of two schools: those who had an affinity with Hospice Waikato - like Murray and Ann - and those who wanted their funds to go to a local charitable organisation.
Patrick said Hospice Waikato was grateful for any amount bequested. Many bequestors decided to leave a percentage of their estate rather than a fixed dollar amount.
When Murray retired from his career as a chartered accountant at Deloitte, he decided to dedicate himself to volunteer work and fundraising efforts for community causes.
Murray has fundraised for a multitude of causes including for Hospice, Plunket, Southwell School, Outward Bound and the Waikato Medical Research Trust.
His efforts stretch back several decades when he was heavily involved in fundraising for Waikato Hospital's first CT scanner.
To find out more about how you can become a bequestor to Hospice Waikato, contact Patrick Cummings on 859 1260 or email Patrick.Cummings@hospicewaikato.org.nz