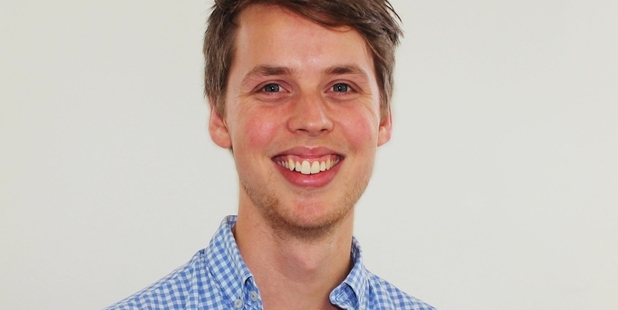 I came to Hamilton in June last year, and without any knowledge of the city I took up the position of staff reporter at the Hamilton News.
Since then I have written on the exploitative practices of truck shop operators, the history of the Huttons Factory and the plight of underpaid midwives.
I have broken stories on failings in the Hamilton Children's Team, financial troubles at the Waikato SPCA, and a woman who devoted more than a year to cataloguing the names of 456 men and women buried in an unmarked grave at Tokanui Hospital.
I met a woman with hepatitis who chose to source her own medication from a Dallas Buyers' Club in Australia rather than accept the out-dated medicines Pharmac offered, another who was struggling to raise a premature newborn while undergoing intensive treatment for bowel cancer, and I met a man who spends his days making prosthetic eyes, ears, noses and jaws for patients left disfigured by cancer or accidents.
I cannot imagine another job with more variety or larger possibilities, and I want to thank the people of Hamilton for being constantly inspiring, totally interesting, and often more than a little bit odd.
The next person I have to thank is the editor, Danielle Nicholson, a community editor who refuses to settle for stories on school plays and charity events.
Where other editors might expect perfection from the outset, Danielle has always been available for advice. Where others might have followed an answer with: "You shouldn't need to be told that," Dani's habitual response has been "Well, that's what I'm here for".
I also have to thank Danielle for allowing me so much free rein. In a show of either extreme confidence, solidarity or short-sightedness, she has never told me not to pursue a story I was interested in. (Editor's note: It was never the latter. My philosophy is that if you're passionate about a subject it will shine through in the story you produce.)
For the period of the local body elections I have also filled the role of political editor, and I am proud of the coverage Hamilton News has provided.
We have covered debates, written candidate profiles, and completed an indepth weekly series exploring each of the election's key issues, including water meters, city growth, the future of Founders, parking and revitalising the CBD.
I have been impressed with some of the candidates knowledge and determination to improve the city, and a particular shout-out should be made to Nick Johnston who, at only 29, showed more knowledge and judgement than many of the older candidates.
On the flip side I have interviewed candidates who seem to think living in Hamilton for a long time qualifies them for the role, and one candidate who was happy to boast of his involvement in the community but didn't know what the River Plan was.
"I think the river should be clean" will go down as one of the best off-the-hoof pot-shot answers I have ever received in an interview.
I have sat through countless Council meetings - strategy and policy, finance meetings, community subcommittees - and my greatest reflection is that these people work hard in a job that is often thankless.
So I would like to thank the councillors and mayor, despite their endless debating often extending my work hours to an unreasonable degree.
In the short time I have been in journalism I have learnt your proudest moments are also often among the most awkward. Whether it's catching someone out on a lie mid-interview or chatting to a political candidate after slating their performance in a debate, good stories will always peeve off someone.
One of my proudest moments was during Mayor Julie Hardaker's farewell, when she publicly thanked my opposite number at the Waikato Times for his reporting. Sitting alone at the press bench I had to mouth to an attendee who looked at me expectantly "that's not me".
When the Mayor fails to acknowledge you, but also hasn't questioned the accuracy or balance of your work either, I think that's when you're hitting the right spot.
"If politicians like you, you're not doing your job right," Danielle has always told me.
I would like to end by sharing a few reactions I received from classmates when I told them I would be taking up a job in Hamilton: "Don't go", "You will get chlamydia," and "The Tron, eh? It's the city of the future, you know."
Despite all the negative perception I have to say Hamilton is an excellent place to live and work. The fourth biggest city in New Zealand and never more than 20 minutes from the country side.
Even in the short time I have been here the place has changed. I see more coffee shops (which serve increasingly good coffee), small enterprises and the beginnings of new life in the CBD.
Craft markets spring up like craft beer makers, the People's Project houses even the most determined homeless, and empty shops give way to new developments.
There is a smell of change in the air and I think Hamilton is only heading in one direction - up.

Ged Cann is moving back to Wellington where he will be reporting for the Dominion Post.
Ged has handed the ropes over at Hamilton News to Gary Farrow this week. From Auckland, Gary was a regular on BFM and previously wrote for the Herald's Element magazine.