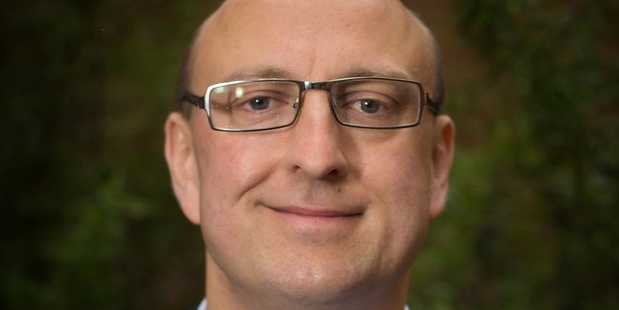 While we now know that Andrew King has been elected Hamilton Mayor, Hamilton News yesterday spoke with politcal commentators about what they thought of the city's two mayoral front runners and what they would each bring to the city. Here's what they had to say...
David Farrar (Kiwiblog political commentator):
Mr Farrar described Paula Southgate as the status quo and Andrew King as a departure from it.
"I think Paula Southgate was seen as to some degree as similar mould (to Julie Hardaker), not politically right or left but focused on getting the job done. She has good skills as a chair of the regional council.
"Andrew King, what I have observed from his time on council, is more associated on the centre right. He's been much more resistant to some of the spending proposals and more in favour of smaller rates rises."
Mr Farrar said the challenge for Mr King will be having good relationships with returning councillors, having previously acted as their opponent.
If Mr King takes an axe to spending Mr Farrar said he may be in danger of becoming a lame-duck mayor, as key supporters rallied to protect proposals they like.
"If the election is decided by 14 votes and the person who lost out is on council and more in sync with other councillors, they could become the leader of the opposition and stop the mayor," he said.
Ms Southgate's challenge would be working with councillors she had previously not had much contact with.
Margaret Evans (former Hamilton mayor):
She described both candidates as a safe pair of hands.
"I think Andrew King, first and foremost, is a good man. After looking at the presidential elections in the States that is quite a major characteristic.
"He has also shown he is prepared to stand up, and one of the big things about leadership is not always leading from the middle, but leading from the front."
She said Mr King had shown his capacity to bring together members with opposing views in his role as de facto leader of the opposition, including Martin Gallagher and Garry Mallett.
She said Mr King understood the social aspects of the city and had a good understanding of economics.
Paula Southgate's biggest challenge will be not to be led by the bureaucracy.
"That's the comment that's been made about her within the Regional Council, that she's just a bit of a rubber-stamper of what the staff say."
She said Ms Southgate's good handling of green issues was important, Ms Evans said.
"Now does she have the capacity to bring together the economic and social and cultural strands? - I think probably, she's a confident person."
Ms Evans re-voiced her opinion that Chris Simpson, who came in third place, would have been the best choice, and she hoped whoever came into the mayoralty should consider approaching Mr Simpson to come back under an advisory position.
She said Martin Gallagher was the obvious choice for deputy mayor, with the highest poller often making the best deputy.
Megan Campbell (political commentator):
Ms Campbell said Ms Southgate's appointment as chair of the Regional Council showed she could corral groups and Mr King had shown he had the skill set to unite in his position as leader of the opposition. She said overcoming 14 votes may be harder than it sounds, with the 352 special votes divided by five possible contenders, not two.
"One of the special things about Andrew is he is absolutely as he seems, he doesn't play political games."
She said Mr King's common portrayal as a right-winger was unfair, and didn't give due credit to his social conscience - reflected in his sinking lid on pokie machines, his views on a one-way door policy for bars, and his Christian faith.
Ms Campbell described Mr King's action on council previously as a "no-man" but this was often what was needed from a leader of the opposition.
"As a mayor he will have to show his more positive side, that he can be collaborative and work together with other people," she said. "The risk with Andrew King is he could throw a whole lot of existing council plans out where as Paula Southgate is more likely to stick with the status quo and put her own spin on what is already happening."
Paula Southgate, on the other hand, had a lot of "the feel good factor", according to Ms Campbell, but would have to be clear what her priorities are for the next three years.
"Being mayor and being on council should be about getting stuff done and not just feeling good about it.
"Exactly what Paula's agenda is? It's probably her biggest hurdel to communicate it."