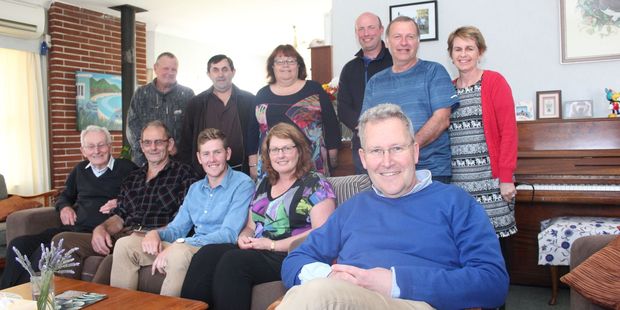 Early indications put Andrew King in the lead for the mayoralty, but Paula Southgate is still in the running as there are only a handful of votes in it.
Preliminary results indicate King has been provisionally elected by 14 votes. The final results will include all valid special votes and will be released on Thursday, October 13.
King has 8676 votes, Southgate has 8662 and Chris Simpson 6311 votes.
King was pleased with the result but unwilling to break out the bubbly before the final results came in.
"It's very exciting, we're not there yet but it is exciting," he said.
On the preliminary results for those running as councillors he said they looked good for being able to pull a team together.
In the period from February to August this year Mr King lodged 23 amendments in council, of which only three were carried.
When asked if this put him at odds with general council opinion, Mr King said the mayoralty was about getting all 13 sitting members on-board.
"It's not about what I want, it's about what the 13 members want," he said.
Mr King will be staying up to tonight to discover the final vote count as soon as it happens.
Mr King's signs have been the most visible during the debate, but he said it was his consistency that had attracted voters.
"If you look at my booklet from the start, what I said then was exactly the same message I'm saying today. It's about truth and transparency and I've never diverged from those messages.
Candidate Paula Southgate said she remained optimistic and was flattered to have been the highest polling candidate in the East Ward.
"All credit to Andrew for running a strong campaign, he's certainly been very visible from the start of the election period through to the very end.
"No matter what happens tomorrow morning I hope I can make a positive impact on the city."

West Ward councillors:
Martin Gallagher (7878)
Andrew King (7044)
Angela O'Leary (6747)
Dave MacPherson (6738)
Leo Tooman (6185)
Geoff Taylor (4811)
Siggi Henry will be elected should King win (4791)
East Ward councillors:
Paula Southgate (8524)
Rob Pascoe (6052)
James Casson (5788)
Phillip Yeung (5412)
Garry Mallet (4804)
Mark Bunting (4737)
Angela Strange will be elected should Southgate win (4240)