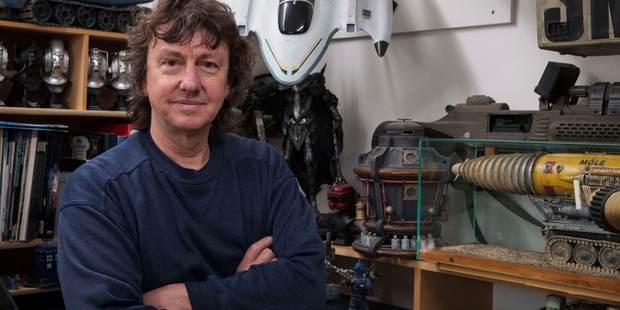 SkillTree is an educational institute in its infancy, but already the organisation aimed at fast-tracking pupils into creative industries has managed to attract a big name from Weta Workshops to teach.
Aimed at launching students into the game production, film production and concept design industries, SkillTree has managed to bring Weta Workshop senior model maker David Tremont into the mix.
SkillTree director Mike Porter, himself a 20-year veteran of the game development industry, said it was actually Mr Tremont who had contacted him.
"He said he had been keeping touch with what we were doing and watching the progress, and he wrote to me and said he was interested in teaching."
Mr Tremont's resume includes work on a number of blockbusters, from Lord of the Rings to Avatar and District 9, and will be teaching a holiday programme in the coming school holidays.
The week-long class will concentrate on how household items can be used to build models, dioramas and figures, with the aim of teaching pupils to reuse rather than dispose of plastics and helps spark playful creativity by looking at everyday objects in a new way.
"Right now the course is aimed at students 12 and up. They could do things like miniatures for doll houses or table-top war game building. The idea is if someone wants to do this as a career David's here to talk about that," Mr Porter said.
"SkillTree in general is to change hobbyists into professionals."
It include 30 hours of instruction running from October 3 to 7 and costs $350.
Mr Porter said this was a taste of what was to come.
"We have a few other quite large names that we are working to get lined up."
Mr Porter will also be running a course on game development, and co-director Simon Hamid will be running a course on creative technologies, in which students will work with electronics to create everything from holographic displays for your phone to robotics. Mr Porter said open day events would be running from September 29 through October 1 from 10am to 4pm.
To learn more about SkillTree and its holiday programmes go to www.skilltree.co.nz/schoolprogramme