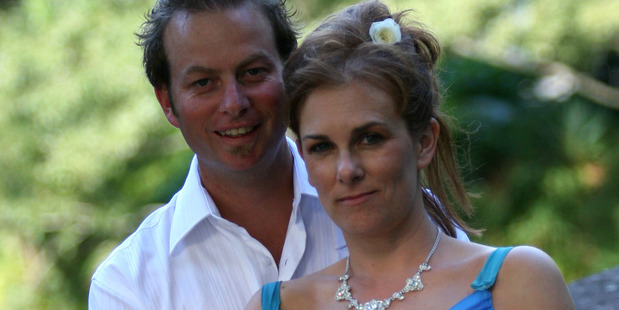 The widower of zookeeper Samantha Kudeweh has spoken out against some of the payments Hamilton City Council included as voluntary payments in court documents which, in his opinion, should not have been.
The payments include contributions to a large funeral which Richard Kudeweh said he had not originally wanted, a blessing of the zoo which he said did not benefit Samantha's family, and money which was owed to him under his and his wife's employment contracts.
Mrs Kudeweh was mauled to death by a Sumatran tiger a little over a year ago.
Two weeks ago during sentencing in Hamilton District Court, Judge Denise Clarke said a $100,000 emotional harm payment was appropriate, but waived that, noting council had already made voluntary payments totalling $116,000.
She did impose a $38,250 fine and $10,000 reparation to the couple's children.
Last week councillor Gordon Chesterman attempted to have an amendment passed at Council's finance committee meeting which would have contributed an additional $80,000 to a trust for the Kudeweh's children, Billy, 10, and Sage, 4.
Mr Chesterman said he may re-float the contribution at Thursday's full council meeting, however he would aim for it to be included in the public-excluded section of the meeting so councillors could get a better understanding of confidential settlements and be assured the children's future security.
Council had already donated $20,000 to the fund in one of the few payments Richard said should have been included in the voluntary payment schedule council provided to court.
The schedule of payments provided by Council to the Courts included approximately $442 spent on catering for the zoo blessing and more than $13,000 towards a large funeral service at Hamilton Gardens.
Also included in the payment schedule was a $640 item for Samantha's cremation, which the schedule confirms as having been a fee which was waived.
Mr Kudeweh said he had only wanted a small private funeral, and only suggested a larger event to allow council employees who wanted to attend to do so.
"I could have gone a different path but if you like, the family did the council a favour -- they brought some credibility back to Council and showed we hold no grudges. Then they threw it back at me like they've done me a favour. I could have had a low cost funeral thank you very much."
Mr Kudeweh said he appreciated councillor Chesterman's effort but said the money would never make up for the loss of his wife.
He said the children were now relying heavily on him and the $80,000 would help set them up for the future.
"It's very generous of the councillors to be putting these things forward. It would make a big difference in the kids' life but I don't think you can even compare that to losing your mum."
Mr Kudeweh is no longer working at the Zoo and said he would likely have to re-train in a new industry.
"I don't want to come across as crying poor but the fact of the matter is they have utilised information on the payment schedule and called it voluntary payments to the Judge, and that's the disagreement -- they were payments they have to make."
Mr Kudeweh also objected to any of his or his wife's salary or sick leave being included in the reparation payments.
The payment schedule defines these elements as being additional to council policy.
He also said payments made as discretionary leave should have been handled separately as an employment matter.
"It's not unusual for those payments to be made to family and they should not be included as reparations," he said.
Outside court two weeks ago Mr Kudeweh had claimed that the $20,000 contribution to the children's trust had not been paid, but later that day retracted the statement.
Council chief executive Richard Briggs said Council had a process to work through to ensure the funds were deposited into the correct account.
"We note Mr Kudeweh subsequently confirmed, via a major nationwide radio broadcaster, that all the money had been deposited, as staff told media at the post-sentencing media conference."
When asked why blessing and funeral costs were included Mr Briggs said his only comment was all payments to Mr Kudeweh were made in good faith and of Council's own accord.
"As stated at the subsequent Finance Committee meeting, when staff were asked similar questions by councillors, making these payments was considered the right and appropriate course of action in the circumstances."
Under questioning from councillor Andrew King at last week's finance committee meeting deputy chief executive Lance Vervoort said the payments were made at the time without qualification.
"The information in the attached schedule was provided to the sentencing judge. Other than that, the Council respects the court process and the sentence handed down. At the end of the day it is the Court which decides what gets taken into account when deciding reparation sums," Mr Briggs said.
The schedule of payments which Hamilton City Council provided to court included:
Countdown vouchers totalling $500
Blessing costs, including catering for 80 people, totalling $422
Funeral expenses, including chair hire, decorations, catering and photo costs, totalling $13,000
Airline tickets for Ms Kudeweh's children to Melbourne, totalling $911
Samantha Kudeweh's wages and sick leave -- additional to policy, totalling $35,315
Richard Kudeweh -- five days additional bereavement leave and special discretionary leave, totalling $45,710
Donation to the Trust for Billy and Sage Kudeweh, totalling $20,000