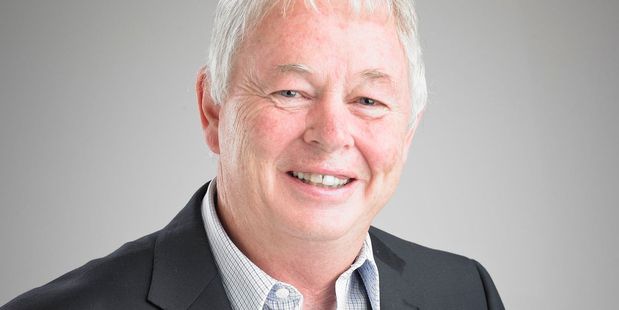 What's playing on your car stereo at the moment?
Leonard Cohen's I'm your Man.
What's the best piece of advice you've been given and by whom?
Do your homework, and stay true to yourself - my late father.
Who would you most like to meet and why?
Gold medallist Lisa Carrington. I really like positive people and would like voters to ditch the "negative nellies".
What's one thing people would be surprised to know about you?
I'm a good cook.
Favourite Hamilton eatery?
Victoria Street Bistro.
Favourite place in Hamilton to visit?
Hamilton Gardens.
Most embarrassing moment?
Forgetting people's names - something I am working hard to overcome.
What's your favourite summer holiday destination and why?
My weekend bach at Waihi Beach where Trish and I spend wonderful weekends and summer holidays with our children, their spouses and five grandchildren, and our many friends.
Have you ever done drugs?
I was recently prescribed drugs after my knee operation including Cyclizine, Tramadol, Paracaetamol and Sevredol. After surgery I took these only when I had to.
What hair products do you use?
Anything that appears to be good to save my few remaining strands.
What song best describes your work ethic?
Rock around the Clock.
A penguin walks through that door right now wearing a sombrero. What does he say and why is he here?
Did you order tacos or pizza? ... he's the delivery man.
If you had Hamilton News over for dinner what would you cook for us? (And when can we come!?)
A French Provencal dish called coq a vin. You can come ... and will you bring Chris [Simpson]? (Editor's note: Thanks Rob, but I won't bring Chris. He'll be at home working on his Mussaman curry recipe which isn't nearly as good as mine!)
What do you plan to do with all your corflute signs after the election?
St Joseph's Primary School for art resources.
What do you think of garden gnomes?
Great, my home currently has six with the names Andrew, Arshad, Chris, Jack, James and Paula. I talk to them every day and tell them all is well.
You're a new addition to the crayon box, what colour would you be and why?
Yellow, because it stands out on corflute election signs.
If we were talking to your best friend or spouse, what is one thing they would say you need to work on?
I am told the list is too long.
If you were allowed one super power, what would it be and why?
My grandchildren will find health and happiness.
Do you prefer to be right or to be liked?
I try to be right when I have done the homework, but respected when I'm right.
If you only had six months to live, what would you do with your time?
Take my wife of 43 years Trish, our children and grandchildren on a six-month cruise so we could live and play together.
What's the last gift you gave someone?
Flowers for Trish's recent birthday - at least I thought I had, but she is still awaiting apparently.