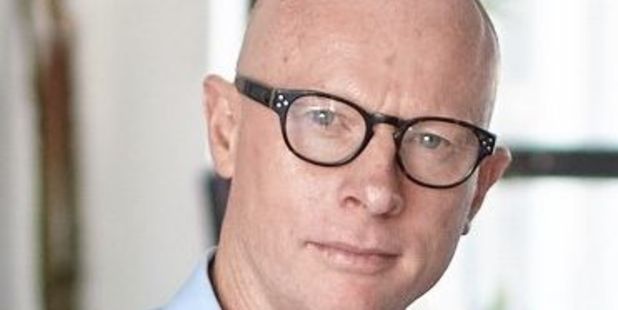 What's playing on your car stereo at the moment?
Usually National Radio or Flo Rida. I want to say I have eclectic taste, but the reality is that I'm usually overruled by my passengers.
What's the best piece of advice you've been given and by whom?
"Measure twice, cut once" - from a builder I worked for in the school holidays. It's something I always think of before I do anything.
Who would you most like to meet and why?
I would have loved to meet my mother's father who died when my mother was young. He was an Englishman born in 1896 and was a captain in the Indian Army. He fought in both world wars. The little I know about his life was part of what piqued my interest in history at a young age. I think it would be fascinating to have listened to his tales about India at the start of the last century.
What's one thing people would be surprised to know about you?
I was caught 'boy racing' a tractor at the age of 12 in Huntly.
I escaped getting a ticket though, because I was mates with the traffic cop's son.
Favourite Hamilton eatery?
It's tough to play favourites in a city where dining options seem endless, with places like Palate and VSB. I spend a lot of time at Miltons Canteen, Machina and Urge during the day for work. Hamilton cafes aren't just about the coffee (which is better than anything in Wellington); they're a lot of fun because you never know who you're going to run into.
I also have a weakness for good sushi. It's not all CBD either - places like Babaganoush are great too.
Favourite place in Hamilton to visit?
I feel like I'm supposed to say the Gardens or the lake, and while I'd choose those over most destinations in NZ any day, I have to confess a weakness for the University of Waikato campus for the kind of buzz that's generated from youthful energy, books, art, greenspace and activity colliding.
Most embarrassing moment?
At 22, I was working in Parliament. One day, a call from Mum interrupted a meeting where the Prime Minister was present. I went out of the room to take the call, and when I returned the PM was concerned and asked what had happened. I had to tell everyone our meeting had been interrupted because my pet sheep back in Huntly had died.
What's your favourite summer holiday destination and why?
Come on Hamilton News, you know I'm bald and an ex red head.
Have you ever done drugs?
I tried oaked Chardonnay once and spent six months in rehab to get over it.
What hair products do you use?
Sunscreen, obviously.
What song best describes your work ethic?
We built this city on rock and roll. I volunteered as a DJ on Tonic Time radio at the hospital when I was younger and played that song a lot. Sorry to any patients in the hospital during 1988 to 1991.
A penguin walks through that door right now wearing a sombrero. What does he say and why is he here?
"Where's the chardonnay?" And he's here to take me to my summer vacation in Antarctica.
If you had Hamilton News over for dinner what would you cook for us? (And when can we come!?)
I cook the best Mussaman curry, as well as the best scones and the best pancakes in the whole wide world. I'd love to have you come over but my partner won't let me cook for you as she disagrees with my "best in the whole wide world" statement.
What do you plan to do with all your corflute signs after the election?
I'm planning on recycling them if I win. I reckon I won't lose that much hair between now and the 2019 election so I can re-use them.
What do you think of garden gnomes?
I'm all for increasing our "eco-gnomy" representation... unless the trolls that live under the stone bridge at Parana Park object and then I'll look at reducing the number of garden gnomes.
You're a new addition to the crayon box, what colour would you be and why?
Red - it's one of my two favourite colours and is good for underlining things... like "I'm the best cook in the whole wide world".
If we were talking to your best friend or spouse, what is one thing they would say you need to work on?
My partner routinely tells me I need to learn to stack the dishwasher properly.
If you were allowed one super power, what would it be and why?
Stacking the dishwasher obviously.
Do you prefer to be right or to be liked?
I'd like to be right and left for that matter - local council isn't about political ideology or popularity.
If you only had six months to live, what would you do with your time?
I'd spend it with my partner and all of our kids, parents, and good friends, and read every book I've ever wanted to read.
What's the last gift you gave someone?
Flowers to my mum, though she did question if I actually bought them. Love you, mum.