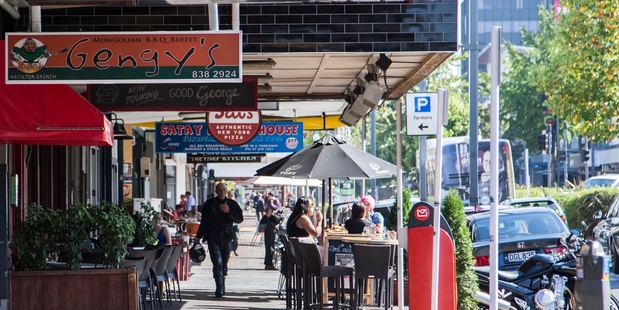 Statistics from Hamilton Central Business Association (HCBA) and Hamilton City Council (HCC) suggest the long-floundering CBD is on the road to recovery. Meanwhile, Council's city growth general manager Kelvyn Eglinton said a number of preapplications were coming through, with developers showing marked interest in inner-city living options.
Hamilton News spoke to some key players in the city for their perspective and to find out what they would like to see from the new council after the October election.
From a Council perspective Kelvyn Eglinton said as the city developed from a rural services town to a city residents could expect to see suburban nodes grow and become destinations in their own right.
"There is a transition that occurs as part of growth over time, and so the CBD has its challenges and is transitioning from a main retail base to being a main business hub for the Waikato."
In line with this shift Mr Eglinton said big-box retail was beginning to give way to boutique retail and more restaurants.
"In the last month we have seen half a dozen developers come through the door. We also know there are expression of interest for different hotel sites throughout the CBD as well. The green shoots of that transition are really beginning to happen now."
These included the DHB moving 600 staff into the old Farmers building and Genesis Energy moving a similar number to a new premises overlooking Seddon Park.

Also at play is staff's attempt to re-enact Hamilton Properties Ltd, which will allow council to joint-venture with partners to get large builds underway, and the recent appointing of an economic team to build business cases to attract new companies to Hamilton.
Stark Property director Matt Stark agreed developers were beginning to eyeball the CBD, largely because of house prices elsewhere.
However, he said council had not truly grasped what 'enabling development' meant, and too often focused on large developers to the detriment of smaller parties.
"There are one-man or two-man bands who make these cute little boutique things happen, but when they get slapped with a resource consent for $3000 that pretty much stuffs the opportunity to do something.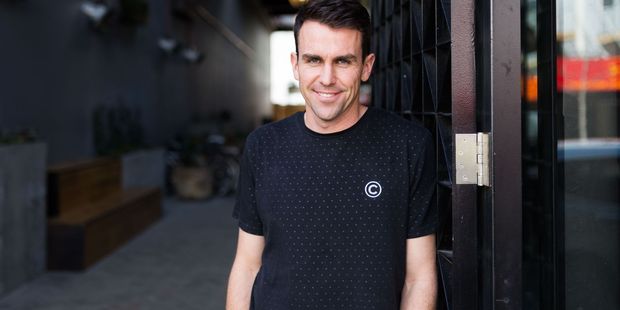 "Council doesn't know how to enable those guys because they don't know them. They might not have any credibility, but they might be fantastic."
While being supportive of bringing more live-in residents to the CBD, Mr Stark said unless care was taken Hamilton would see a repeat of the "sausage flats" that popped up in the 60s and 70s.
He said building to the current District Plan alone would result in "mediocre crap" everywhere.
Not content to wait on council Mr Stark said he was in the early stage of creating his own committee to create a masterplan for the city which was design-focused and led.
A further issue Mr Stark identified was an inability to get large developments underway in the CBD.
"Hamilton's been bastardised over the years by people splitting, chopping and strata titling - all this stuff has been going on and it's typically held in older ownership with lack of debt, so people hold onto their stock a lot more."
He said there wasn't a shortage of tenants or buildings, but rather a shortage of quality spaces and a lack of large plots to build on.
Hamiltonians had to stop blaming The Base for sucking the life out of the CBD, according to Mr Stark, with the real nail in the coffin being council's decision to allow offices to leave the CBD.
"We are seeing the repercussions of these bad planning decisions when council decided you could buy a residential home and convert it into an office. Every accountant and small business did it because you have the capital gains."
City growth general manager Kelvyn Eglinton said there was no silver bullet for this issue, and council had changed the District Plan to reduce the amount of office space outside the CBD.
Lawrenson Group CEO John Lawrenson, who operates 11 establishments in the CBD, shared this view.
"It's not the malls, it's that people aren't working in town any more. People aren't going to shop in town or live in town or dine in town if they don't work in town. Why would you have a job out in Te Rapa and then come back and live in the central city? That's not going to happen."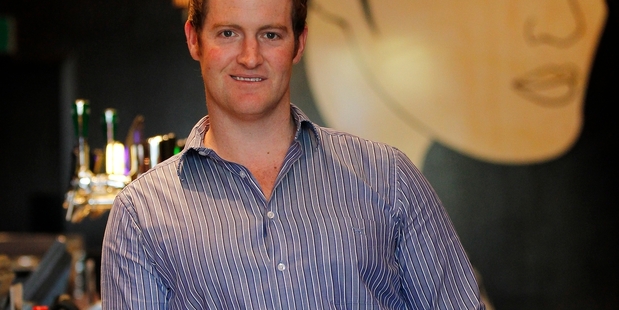 Lawrenson said the issue was complicated further by inhibitory heritage requirements which often made projects non-commercially viable.
"I have historic places saying we don't want facade-only reconstructions. I have one little restaurant at the moment that I have to drop $300,000 for of structural steel into and that's only the steel."
Lawrenson was also critical of the Ferrybank development, which he said unfairly disadvantaged business owners who had stuck with the CBD over the years. He said the "build it and they will come" mentality had been proven wrong with the development of Hood Street.
University of Waikato professor of environmental planning Iain White said a lot had been going on behind the scenes in the past two years which would begin to have a positive effect on the CBD, such as creating a hierarchy of preference for where office buildings should be located.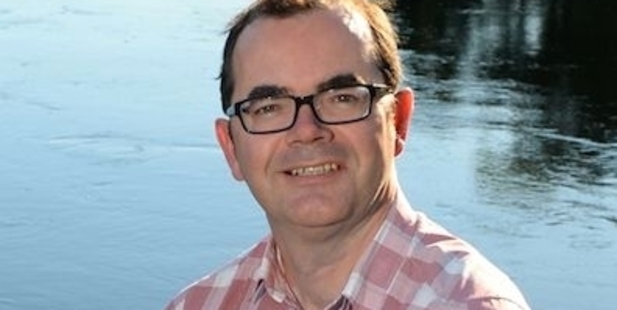 He said there is still work to do however, including addressing a lack of good quality central office space, with the majority of spaces being older and not of the quality the market wants.
"We are expecting 40,000-50,000 more people to come to Hamilton in the coming decades. If even 10,000 of them live within 15 minutes of the CBD your problem will be pretty much over."
HCBA general manager Sandy Turner said there were a number of myths still being bandied about which were no longer true, including that homelessness was still a prominent problem in the CBD. Infometrics presented recently to council all reflected that the CBD was on the right path.

WHAT THE MAYORAL CANDIDATES HAVE TO SAY ABOUT OUR CBD
John Lawrenson was critical of the Ferrybank Development, saying it was a continuation of the "build it and they will come" mentality that created Hood St and that it disadvantaged existing businesses who have stuck with the CBD through hard times. He said council had to move away from focusing too greatly on a single areas of development to solve wider city issues. What is your perspective?
Paula Southgate: I agree in part that Council must to careful not to undermine but support the hospitality sector of the CBD. However, I support the vision of the Riverplan. People have been saying for years we need to embrace the riverside opportunities.
I see the Riverplan as a blueprint and am happy to consider feedback to ensure the development seeks a win-win for the people who want riverside activity and the CBD businesses.
James Casson: The Ferrybank will be another white elephant. I'm not in favour of it. Another expense the city can ill afford. CBD businesses will not benefit from such a development and the council is papering over some major CBD problems.
Rob Pascoe: Absolutely disagree. The Ferrybank development is part of the widely accepted River Plan. The Ferrybank will significantly contribute to the on-going success of the south end hospitality sector. Investment will be from the private sector, not council.
Andrew King: As Mayor I will do everything I can to stop the proposed five storey high apartment block and other commercial buildings on Reserve Land. That land is for community not personal gain. Commercialisation of Ferrybank will further dilute Hamilton's struggling CBD when we should be connecting Victoria Street with the river as we have with the Victoria on the River. I'm not against the Ferrybank being developed for community use, playground, tourism centre, iSite, theatre, enhancing the water sports clubs that are there, even one caf/restaurant that we can all use and retaining our Ferrybank lounge for functions, but not commercialisation that will draw people away from the CBD.
Chris Simpson: It's about striking the right balance. It is dangerous to take a pet project approach to development, as the current Central City Transformation Plan does. What we need is a proper master plan that has a sequenced project delivery timeline and budget, that doesn't disadvantage businesses that have been loyal to the CBD, while also addressing important considerations like integrating the river with the CBD.
The panel said it was not The Base that killed the CBD, but rather the decision to allow offices to spring up outside the CBD, and particularly allowing small businesses to set up offices at home in suburban areas. Can you see a way for council to draw these offices back into the CBD?
Paula Southgate: Offices in residential areas have had a negative impact on business in the CBD. Getting people back working in the city is critical for the re-vitalisation of the CDB. A number of developers are doing great things in modernising the working environment and this is a positive step in the right direction. However, there are a lot of old buildings that aren't going to attract business in their current state.
People want modern, well-lit, warm and functional work spaces. Council should focus on assisting developers with office re-development, making it easy and cost effective. You can't force people back to the city but you can make it an attractive, functional place to work.
James Casson: The horse has bolted. Businesses will not return. That is a fact when the CBD is in disarray as it is now. There is no turning back.
Rob Pascoe: Rubbish. The Base significantly impacted the CBD. An earlier permissive District Plan lead by City Vision has now been replaced with a common sense District Plan. Investors are returning to the CBD with new builds and upgrades worth millions of dollars.The most recent Central Business Association count of CBD workers is more than 22,000, compared with 19,440 when the transformation plan was completed.
Andrew King: Our own Hamilton City Council's District Plan allowed this to happen and these offices have grandfather rights as long as they comply under the Plan at the time. We allowed it to happen and we can't pass a bylaw to take away their right to be there. You could equally argue that our council allowed The Base, Chartwell to establish and I believe these are an asset to a city not a liability.
Chris Simpson: The CBD and suburban business hubs serve different and specific functions. A city needs both, but the right businesses need to be in the right places. As Mayor I will actively targeting the service sector, IT sector and attracting boutique retail to the CBD.
A criticism of the "enabling" function of Council is that Council is only willing to work with larger developers, leaving smaller developers out in the cold. What would you look to do to support smaller developers?
Paula Southgate: The city needs to work with all stakeholders, not just the big ones. This is about fairness and equity. We absolutely should be promoting wider engagement.
James Casson: Our council at the moment is run by big business. Joe Citizen doesn't get a fair crack of the whip. I would cut the red tape bulls*** for smaller developers and have more organised meetings with those developers to see what they think HCC can do for them.
Rob Pascoe: I would extend the account Manager role to include support for smaller developers. These developers could join by application. I will bring the wider role of economic development into the Mayor's office with a panel of external experts.
Andrew King: I will try to get council support to look at the whole District Plan and get the rules and red tape reduced (not change zoning areas like residential, industrial, commercial, retail). This makes it hard for everybody, both the developer and the neighbour as there is no certainty as to what you can and can't do. The District Plan is heavily weighted in council's favour. We need less planners and more doers and to do this we need less rules. Big players are in a better position to afford planners, traffic engineers and other professional staff and reports, and by dealing with council regularly they will build relationships with staff and will even be allocated relationship managers to ensure a smooth passage for what they are endeavouring to achieve. This is not the big developers fault in anyway but council should be streamlining the process for anyone who wants to develop.
Chris Simpson: We need to work with smaller developers by providing guidance about the District Plan as it relates to the CBD. Open conversation and working with them directly is the fastest way to cut red tape.
What is the most important step to revitalising the CBD?
Paula Southgate: The re-vitalisation of the CBD is about getting people there. Get people to work there and live close by, by making the working environment more attractive. Retail is doing well. The focus now should be on using this success to entice new retail into some of the empty spaces.
James Casson: Offices will not return. Retail will not return in the numbers required to revitalise the CBD. I want to see the CBD empty office space developed into apartments to populate the city which in turn will revitalise the CBD where people will use local stores, drink and eat at CBD restaurants. Free concerts, family movie nights and plays in Garden Place on summer evenings during the weekends will entice families into the CBD. The more people who reside in the CBD the safer the city will become.
Rob Pascoe: The developers are already spending millions of dollars in the CBD. Downtown will never be the retail centre it once was. People prefer to shop at Chartwell and the Base. The CBD will continue to be the hospitality success it is, and remain as the centre of commerce. Specialist retailer who don't want the costs of being in malls will come back, like the baker, Volare, now a success in Garden Place. We need to move forward, not try and turn the clock back.
Andrew King: Parking. We need to stop our planners and traffic engineers from widening our footpaths and taking away our carparks. We need to increase on-street parking in the CBD. Those who come to town to spend don't come on public transport.
Chris Simpson: We need more people living in the CBD, a smaller CBD footprint, open mindedness about how we do free parking and when, a Master Plan, CBD governance and ways to incentivise the right kind of development.