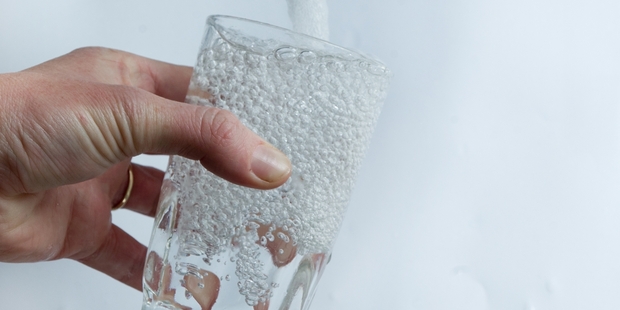 With the No Water Meters lobby group garnering media attention and pledge signatures from sitting councillors and election candidates, some mayoral candidates claim the group muddies the waters with rhetoric rather than helping voters understand the issue.
Departing deputy mayor Gordon Chesterman has even proposed that signatories to the group may have excluded themselves from future debates due to perceived prejudices, a claim which lobby group co-founder Dave Macpherson described as "complete cobblers".
"I made a stand on the no casino platform when I first got elected but that didn't stop me legally from taking part in the debate. It's designed to try and scare people off."
Mr Chesterman said the lobby group effectively bullied candidates into signing, with many fearful of it reflecting badly if they did not sign.
He said the Local Government Act required candidates to enter into debates with an open mind.
The group has so far attracted 12 signatories to its No Water Meters pledge.
Mr Macpherson said it was not an attempt to bully anyone, and hoped the group would spark greater debate on the issue.
The pledge reads: "We are opposed to Council's plan to set up a water and wastewater company (CCO) to sell water to residents, which will lead to water meters being introduced".
The No Water Meters group also asks candidates to pledge that, if elected, the signatory would oppose water meters and the formation of a CCO to manage water with your Council with voting rights.
This has also been criticised by some for pressuring candidates into taking a stance against both a council-controlled organisation (CCO) and water meters, rather than treating the two subjects separately.
Mr Chesterman said the two matters were entirely separate, a view echoed by McGredy Winder and Co director Peter Winder, who worked extensively on the CCO proposal, and said the formation of a CCO would in no way premeditate the rollout of water meters in Hamilton.
Mr Winder was first hired by the Waipa District Council to peer review the Cranleigh Report, the third-party report which investigated the prospect of a CCO or enhanced shared services (ESS) model, and later was involved with all three councils to facilitate the working group to establish the operative parameters of the prospective CCO.
He said Council had made no decisions on either a CCO or water meters.
"They have made in-principal decisions to proceed and they have negotiated what a CCO would look like if it was established, but the next step in the process after the election would be each council needs to review what has been done and come to a view of if they wish to proceed," he said.
Subsequent to this would need to be a public consultation, which as it stands with the current council would include only consulting on a CCO or the status quo, another point which councillor Macpherson claims has already prejudiced council towards one outcome.
Mr Winder refuted this, saying the incoming council could include an enhanced shared services model in the public consultation if they wished.
"Nothing that has been canvassed to date would bind any future decision of water meters or not. If it were established, the first thing a CCO would have to do is first convince itself there was a business case for doing so," he said.
Mr Winder said Hamilton's shareholding would mean any decision on water meters would effectively grant them veto rights on any rollout. He also confirmed that should, for whatever reason, Hamilton want to go onto water meters, they would be reliant on another councils agreement to roll them out.
"It's also important to recognise there are a number of water meters in Hamilton now, all industrial and commercial user are through meters."
Waipa is in the process of installing meters and Waikato District Council ratepayers already use meters.
Mr Winder said all councils agreed any decision should be made by consensus.
"At the end of day all three shareholders will need to figure out how to live together, how to work with each other and make joint decisions, and if they can't do that this will be a particularly difficult and painful marriage.
"And divorce would be very difficult - possible, but very difficult."
Mr Winder said it was illegal to privatise water.
"If you look at the government reform bill that's currently in Parliament it continues that prohibition."
Privatising a water CCO would be even more unlikely, according to Mr Winder, with both a law change and each council separately agreeing to changing their shareholding necessarily before this could happen.
On proposed savings Mr Winder said he could not see a scenario where there were no savings, and that non-monetary benefits were significant and should be pursued in their own right. These included environmental factors and attracting and retaining expert staff.
Managing water more effectively to drought-prone areas was an added advantage.
MAYORAL CANDIDATES HAVE THEIR SAY ON THE WATER CCO AND METERS ISSUE
Rob Pascoe said his view would be determined only once a full business case was completed.
He said it would be naive to have a stance before that time and pointed out the Cranleigh Report noted a CCO could deliver without the need for meters.
"I support a CCO and I believe there will be cost savings. That's what the experts have told us and that's what international evidence tells us."
He said there would be improvement of water quality, which was important, given the situation in Hawke's Bay.
Mr Pascoe was on the working party that drafted the Record of Agreement and said there was no argument, financial or otherwise, that would support an enhanced shared services model.
He said the No Water Meters lobby group was simply a method of Macpherson's to garner media attention on a controversial subject.
Paula Southgate said she did not support water meters.
"My view is there is clearly no business case for meters.
"The CCO proposal should be considered fully by the public before any politician wishing to be around the Council table jumps to conclusion."
She said putting in meters didn't stack up financially and they couldn't be justified.
Ms Southgate said the savings identified in the Cranleigh report for a CCO were significant, but it was important to keep an open mind and she was open to including an enhanced shared services model in the process.
Ms Southgate said the approval for meters would remain a shareholder vote and if HCC wanted to stop meters coming in they could.
She said she would not be signing up to the No Water Meters lobby group.
"I haven't come across a single candidate who is proposing to install water meters yet."
She said it was important for politicians to be able to lobby and create debate, however there was some misinformation, including that a CCO would inevitably lead to water meters, that water would cost more under a CCO, and that a CCO would be profit-driven.
James Casson had worked in Brisbane where he was no stranger to the added bills that came from water meters. He was therefore against a rollout.
Mr Casson said he would like to see elected members on the board of any CCO, in which case he would support it.
Mr Casson joined the No Water Meters lobby group, despite the pledge stating he was against a CCO as well as meters. "It was probably a mistake on my part, but I'm dead against water meters. I'm not against a CCO, provided there are elected members on that."
Andrew King said he would reject the rollout of meters and wouldn't support a CCO because his previous motion put to council for elected members to retain the right to have final say on water meters was rejected.
He said any power for HCC to dictate on water meters would be lost once a CCO was established.
Council executive director special projects Blair Bowcott said this was incorrect, with a CCO board required to adhere to all principles set by the shareholder forum.
With a majority share in the shareholder forum Hamilton could veto any principles on water meters until a time that council is comfortable with them.
Mr King said the establishment of a CCO and water meters were interlocked.
"Waipa and Waikato already have water meters or have approved their installation.
"Therefore why wouldn't this proposed business board be consistent and impose water meters on Hamilton as well?" he said.
While law prohibits council making profits from water Mr King said meters would increase the cost regardless.
"Water meters have to be purchased, installed, maintained, replaced as they have a limited life span and manually read.
"We all understand line charges on our electricity accounts. We get charged a minimum amount whether we use it or not. Hamilton's minimum charge if you have a water meter now is $430 per year."
Mr King refused to join the lobby group on the grounds it could be deemed a legally binding contract, which may preclude him from future discussion in council.
Chris Simpson said there was no empirical evidence to suggest Hamilton needed water meters.
"It doesn't seem to make economic sense."
Part of Mr Simpson's infrastructure policy is to re-establish an infrastructure committee within council, and he supported investigating the prospect of a CCO as part of this process.
Mr Simpson said abolishing an infrastructure committee by the sitting council was a big mistake, which he said was evidenced in the lack of infrastructure development currently.
He refused to join the No Water Meter lobby group, and said councillor Dave Macpherson was doing "a very good campaign on it with regards to creating what, from my perspective, is a red herring.
"For me to sign the No Water Meters [pledge] is like a person turning up with a petition asking me if I'm a man, and quite clearly I'm a man, so I don't have to sign a petition."