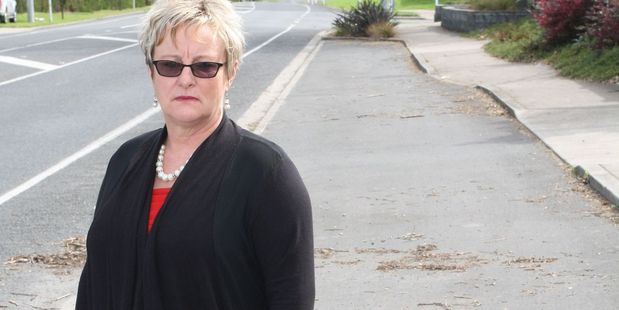 A new skeleton bus service in Flagstaff North has left some residents seething after they were slapped with an additional rate averaging $155 per household because their property was within 800m of the route.
Flagstaff resident Karen Arden, one of the residents affected, said her Waikato Regional Council rates had gone up from $388 to $551 as a result of the Hamilton public transport direct benefit rate.
"That's $162.33 extra because of the buses -- that's half again for a bus route," she said.
"We don't use the buses at all and haven't since we've been in Hamilton. What happened to user-pays?"
Ms Arden said bus ticket prices could have gone up by $1 rather than select residents shouldering the increased cost.
A post on the Residents of Flagstaff North Facebook page triggered a cascade of comments from displeased ratepayers.
The route in question, the 4N Flagstaff North, was criticised by a number of residents for only running Monday to Friday from 6.30-9am and 3-6pm, with a number commenting that a partial service should translate to a partial charge.
Mrs Arden said anyone who argued the extra charge would be compensated for by an increase in house value was mistaken, with many people preferring a home not on a bus route.
Rototuna Direct East and West routes were also extended, with buses now travelling to Borman Road.
Waikato Regional Council chief financial officer Mike Garrett said Hamilton passenger transport rates consisted of two components, with 15 per cent indirect benefit charged across all ratepayers in the city and 85 per cent direct benefit charged only to those within 800 metres of a bus route.
"That [direct benefit] works out to be $23 per $100,000 of capital value," he said.
Mr Garrett said services had started in January and there were plans to extend services mid to late next year once contracts with providers had been ironed out.
He said only charging a partial rate for a skeleton service had been discussed in Council, however a decision was made to ensure consistency across the city.
"The service had been running for six months with no rate and we're currently working on expediting increasing services, so the decision to charge the full rate was made as we only rate once a year."
Mr Garrett said the average increase for ratepayers because of the direct benefit rate was $155, with 1300 homes receiving a rates increase.
He said the national funding model for public transport was funded in equal share by NZTA subsidies, council rates and ticket sales.
"If we didn't have public transport we would have congestion, and the other aspect of it is providing access for those who don't have cars."