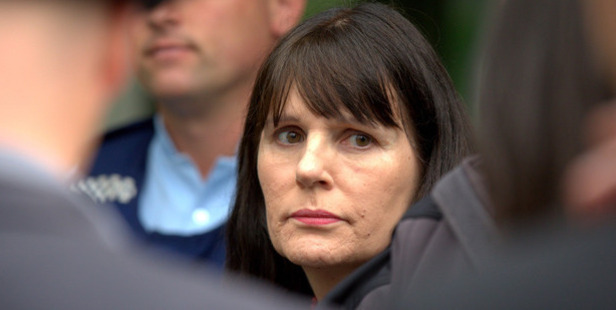 Hamilton City councillors have voted unanimously to keep the city's monthly newsletter, despite some raising questions about its honesty and integrity.
Councillors at a full council meeting tonight supported the chief executive's decision to scrap an article at the 11th hour because it misled the public, but have left the decision about whether to can the entire publication to the new council.
The incorrect article that was due to appear in the July edition was titled: "Claudelands, sorting fact from fiction", which listed what it said were three myths. One was "Claudelands is losing money and not meeting targets... It's costing the city mega bucks!"

Councillor Andrew King, who first alerted the chief executive to the article being a lie because the event centre was running at a significant loss, said the Official Information Act request obtained by the NZ Herald showed there was political interference.
King said the evidence showed the article had been "politically hijacked" and he was not sure how many others articles had been influenced similarly.
"The information in circulation clearly shows that there are two elected members in this room that were involved in this who had input into this article. This is and was wrong. We've ended up with politicians having basically hijacked this article."
Councillor Garry Mallett said the $7000 cost of pulling the article from City News was a "drop in the bucket" compared with the real damage that the public may now feel the council could not be trusted.
"I have had a number of people say to me that's a dishonest newspaper...that our council would lie to us. That our council would lie to its own councillors."
Councillor Dave Macpherson pointed to a cover-up by staff members about who was actually responsible for the mistake and said it was clear from the correspondence that staff were under pressure from the mayor about what should go in the article.
Mayor Julie Hardaker rejected any suggestion her feedback, which told staff there was too much jargon and to answer the financial questions, had led to the explanation showing the centre was running at a loss being removed.
"While I'm not in the game of naming and shaming staff, I understand that there were certain confusing things happening...
"Now if in between giving that feedback ...got muddled up then I'm certainly not taking any responsibility for that at all."
Some councillors also agreed City News provided another way to communicate with ratepayers and share good council stories.
Councillor Angela O'Leary said mistakes happened and hoped the chief executive would learn from this one. It was the only article she was aware of since being on council which had been wrong.
While councillor Philip Yeung pointed out the publication seemed to appeal and be well read by older ratepayers.