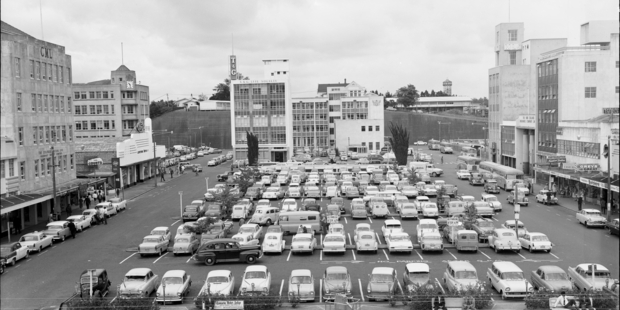 A new exhibition at Hamilton's Central Library reveals the history of Garden Place.
Garden Place was originally a hill which divided the central city.
The exhibition will explore the importance the hill had for tangata whenua, its settlement by the first European settlers, the debates over the removal of the hill and its transformation to the place we know today.
Heritage Team leader Mark Caunter says Garden Place is the heart of Hamilton and a lot of people don't know much about its early history.
"Garden Place, with or without the hill, has always been an area which has generated strong interest, which is why we wanted to do it as an exhibition."
Another theme the exhibition will explore is the long association the area has had with gardens and gardening.
"Maori grew vegetables and other useful plants and the first European settlers planted trees and shrubberies throughout. As time progressed and the hill was removed, ornamental plants, trees and lawns have since been features of the square."
The Heritage Team has used historic photographs, archives, ephemera, newspapers and oral histories from the libraries' collections
This exhibition is open from today until November 30.