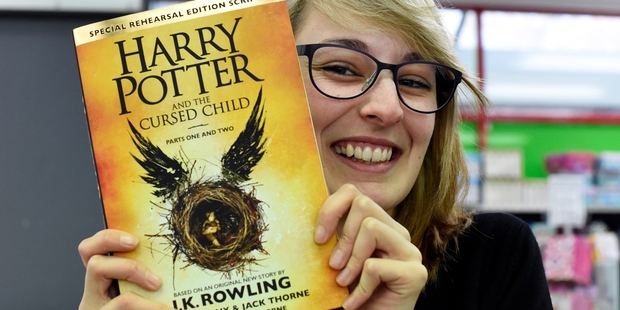 An event to celebrate the magic of Harry Potter has been organised by Hamilton Central Library.
With the launch of J K Rowling's new book, The Cursed Child, the Central Library team was keen to embrace the hype and find a way to celebrate.
Upon arrival fans will be sorted into one of the four Hogwarts houses and given the chance to earn points through various activities.
Wizards from the winning house will be awarded a spot in a special wand making workshop, which will be held at a later date. To earn points fans will test their knowledge in a quiz, hunt Diagon Alley and participate in a potion writing class.
The event gives fans the opportunity to celebrate their love for Harry Potter and discover more about the wizarding world.
This free event takes place on Thursday, September 1, from 4-6pm, level one, Hamilton Central Library. Fans aged 10-16 can register for the event online at hamiltonlibraries.co.nz, spaces are limited. Dress-ups encouraged and parents welcome.