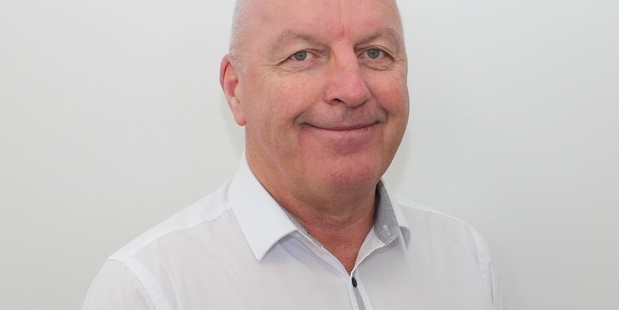 The man who blew the whistle on a culture of bullying at Hamilton City Council will be seeking a seat around the table at the upcoming local body election.
"I set up my business to deal with what I learned about my former workplace hoping that some lessons have been learnt there," Allan Halse said.
But according to him, the problem remains. "I know stuff that would make your hair curl, but in my case it made it fall out. What I know is the organisation is dysfunctional and needs someone in governance that knows what is happening within the organisation" he said.
"I've learnt a lot of lessons in the last two and a half years since I left council and set up Culture Safe."
Culture Safe aims to combat bullying in the workplace.
According to Mr Halse elected officials are often given incorrect information from staff reports which sets them up to fail on a number of big decisions.
"I look at things like the V8s and Claudelands which have left a bloody great millstone around everyone's neck and Founders is going to be the next one of those."
Mr Halse predicts that without great care the budget for a new theatre will easily blow out beyond the projected $50m.
"Until you even know where it's going to be how can you know the price?" he said.
"People are acting with their hearts and not with their heads. We had a theatres review that found we had too many theatres."
Combating misinformation will be central to Mr Halse's campaign, and he said the first step was having staff engagement as a key performance indicator for the chief executive.
He would also instigate a mandatory annual staff survey and insist on the results being published in full.
"If the level of engagement is below 20 per cent, the public are entitled to know that. What engagement means in rough terms is: would you recommend to your friends and family to your work place as a good place to work."
Mr Halse said with this low level of engagement comes low productivity, and workplace bullying flourishes.
"With that comes a difficulty of recruiting goods staff and high levels of absenteeism."
Mr Halse believes a culture of fear is also reducing the chance of employees speaking out. "They know things that are happening that might not be in the best interest of the ratepayers, but they're powerless to do anything about it."
Mr Halse had been a property officer before his departure, managing commercial properties. He is ardently against the formation of a water CCO, describing water as a core council service, and said the projected savings would not eventuate.
"CCOs tend to end up at some point as being private. I believe the intent is to privatise water."
Mr Halse said the only reason to set up a CCO would be to create an indirect form of garnering rates.