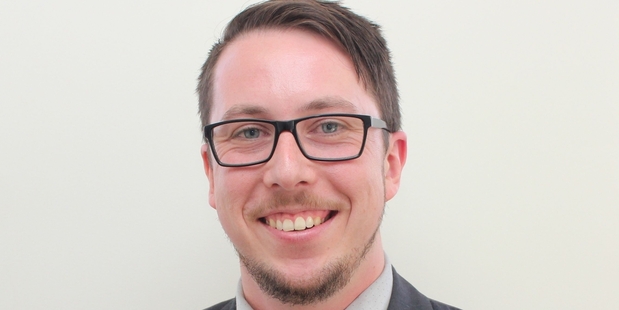 At just 29, Nick Johnston might be dismissed by some voters as being too young to contest the upcoming local body election, but with four years as a Hamilton City Council strategic advisor he says he has more insider knowledge than a number of older hopefuls.
Mr Johnston said he had first wanted to run seven years ago, and this was the reason he took up the position at the council.
"It was one of the reasons to start as a staff member - it was to build up my knowledge and experience in local governance," he said.
"The council term is only three years so I think to be an effective councillor. You have to be ready from day one."
His key role is in arts and community advice, and Johnston said he had been tasked with extending the city's arts agenda.
"My role has required me to work across the whole organisation. I've developed a lot of understanding of the infrastructure demands of the city and the city's transport network," he said.
Mr Johnston will leave his job if he is elected and will treat the position as a full-time role.
"One of my priorities is about trying to find incentives for medium and high density residential development in the city."
He said these would include defending the current district plan measures, such as reduced developer contributions and provisions encouraging good urban design, and looking at provisions for developments that add amenities to the city.
"Some of those would be support towards public art, pocket parks, stuff that enhances the central city without necessarily being paid for by council. It's about trying to make it appealing for developers to come into the city."
He said the Peacocke area had to be grown to retain the central city at the city's centre.
"There have been a number of infrastructure projects that have really halted development into Peacocke, so that's one of the things I would like to see, especially with the central government looking at extra infrastructure funding to some of the areas where we are seeing high growth," he said.
Mr Johnston said he had no reservations when dealing with some of the stronger characters on the council, having dealt with most in his capacity as an advisor.
Prior to his work at the council, Mr Johnston worked for Arts Waikato, a precursor to Creative Waikato.
He said being a trustee of Creative Waikato and on the governance team of the Burn Street Art Festival had given him the financial knowledge that a council role would demand.
Mr Johnston said continuity of the River Plan was important to maintain within a new council.
"Financially the books are in a better state than they have been in the past and I believe it's a really important time to be strategic in our planning of what kind of city we want Hamilton to be," he said.
The prospect of a commuter train is also key in Mr Johnston's agenda, and he cites the many Aucklanders buying houses here as key to the timing of the move.
"A lot of the infrastructure within the city is ready to go, there's the Hamilton underground rail station which has been empty since the 90s."
Mr Johnston would also look at extending the eco-design advice services of Council, which currently offers free advice on ways to make homes more efficient. It's about cheap affordable ways to bring down, especially some of those heating bills in winter."
Mr Johnston is running in the East Ward.