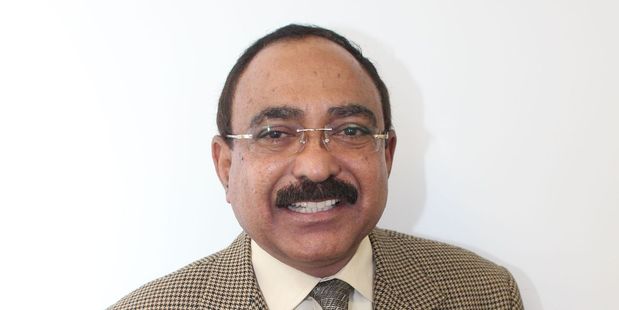 Javed Chaudhry will run for Hamilton City Council in the local body election - the second time he has stood for the council.
Mr Chaudhry is basing his campaign on principles rather than policies. These principles included making decisions carefully, approaching financial decisions with caution and approaching all decisions with an emphasis on communal agreement.
Mr Chaudhry said his lack of policies was based on that he could not suggest solutions before sitting on Council, having access of the kind enjoyed by councillors and knowing how other councillors would vote.
"When I stood last time things weren't making sense to me - individuals were saying this is the right thing. Individual persons can't do that.
"To me it wasn't making sense to give a long list of 'I will do this and this and this'."
"I have been watching these people for many years. Many say 'I will do this and this', but they are all there and they did nothing."
He did not have an opinion on the development of a council controlled organisation to manage the water for Waipa District, Waikato District and Hamilton City councils.
When asked for an opinion on the River Plan, which is aimed at re-orientating the city towards the river through key developments, he said that the river "should be clean and not have rubbish in there".
He described the planned Ferrybank Development as "nice" and on the subject of Founders he said it was important to have a theatre in Hamilton that served multiple purposes.
"It shouldn't be such a financial burden, they should earn some money from it. They should make it in such a way as it can be rented out," he said.
In the past Mr Chaudhry has been a trustee of Hamilton Multicultural Services Trust from 2008-2010 and chair of the Depressive Disorders group in 2008 and vice-chair in 2010.
He said he had been active with the Community Development and Leisure Unit at Council as a volunteer since 2002.
He has also worked with the Waikato Winter Show on a cultural village in 2012.
If elected Mr Chaudhry said he would treat the role as full-time employment.
Hamilton's biggest obstacle in the near future was growth, and Mr Chaudhry said housing would be a burning issue.
"There is need for housing so they should look at it," he said.
On the ailing CBD Mr Chaudhry pointed to parking as a key issue, but did not have any ideas as to a solution.
"When I get there I will come to know," he said.
Mr Chaudhry has lived in Hamilton since 2001. He has a son and three grandchildren living in Hamilton, a son in Auckland and a daughter working abroad.