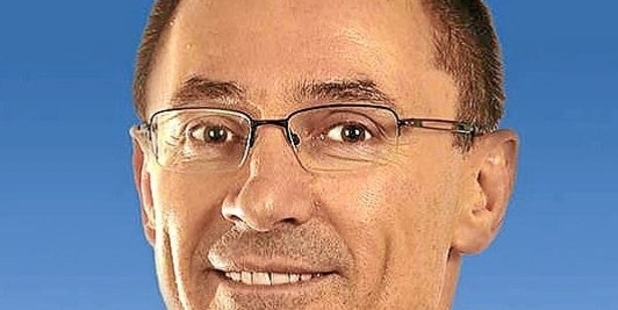 Councillor Garry Mallett will be running again in the upcoming local body election and the often controversial politician is cautioning against loosening the purse strings even as Council budgets begin to look a little more healthy.
The most recent financial feedback suggests the books are in good shape, with $348.7m debt, which was $58.1m below the year-end target of $406.8m. These results were attributed to increased revenue from development contributions, building consents and investments.
However, Mallett argues debt is still significantly high and the major reasons behind the results boiled down to three things.
"[Firstly] there's a 3.8 per cent rates increase which is just gouging out customers, then there's the hugely over-budget development levies.
"A lot of these levies are for projects that haven't been done yet, so we're collecting money but with that money comes an obligation to build a road or a park."
Mr Mallett said this effectively meant Council was reaping the fruit now but would eventually have to pay out for promised developments.
He said the third factor was an underspending on capital projects like roads and pipes.
"There are lots of reasons why that happens, sometimes completely out of hands of Council. It pisses down with rain and you can't do the work or sometimes it's very hard to get contractors."
He said voters should be wary of any candidates advocating for spending, and questions Rob Pascoe's intentions, despite Pascoe modelling himself as a 'safe pair of hands' for the mayoralty.
"You want to be careful of Rob's steady hands because you're going to find they are looking for your wallet," said Mr Mallett.
"I've always said I see myself as the guardian of the ratepayers."
Rob Pascoe replied that a 'safe pair of hands' around financial matters meant alignment to a financial strategy.
"Like the existing financial strategy the Council works with, any strategy going forward needs to be appropriate to the circumstances," he said.
According to Mr Mallett, Council need to return to a core services model.
"That is with regards to outstanding infrastructure - your roads, your sewage," he said.
"A whole lot of the money and the mind-space and direction of Council are not focused on that. It is based on stuff that's not core business."
The Frankton and River plans are two examples Mr Mallett says, which he describes as "lala stuff".
"You have got families out there that can't afford houses and we're spending our time on a Frankton Plan or putting flower boxes down Commerce Street. It's actually immoral to be honest," he said.
"Ironically it's always the hard-ass capitalists like myself who are seen as not worrying about the poor.
"I'm very worried about the poor and I think there's a lot we could be doing for them."
He said more progress could be made for getting first-home buyers into homes by ensuring the correct infrastructure was in place, but a lot of the other projects in Council distracted from this.
He uses the example of Council's recent decision to place Waiwhakareke land, which had been earmarked for development, back into reserve.
"Just about the whole Council suddenly forgot about families and concentrated on slugs and bugs.
"Sixty sections aren't going to make or break the city, but it's a clear indicator where the priorities are."
He said development of the central city would depend solely upon the demands of the market.
"For the last two decades we have all been talking about central city departments and the caf scene, blah blah blah, and it hasn't worked. And Council has worked pretty hard to incentivise that stuff."
In response to concerns that Hamilton's expansion was slowly eating up some of New Zealand's best farmland Mr Mallett said advances in the dairy and agricultural sector meant it required less land to produce equal outputs.
He said current statistics showed 50 per cent of developments were green-field developments, meaning they were new builds on undeveloped, and 50 per cent on brown-field, meaning within developed areas, for example through subdivisions.
When asked if there were any pet projects he would want to pioneer Mr Mallett said he would simply champion more honest reporting in Council, pointing to an article on Claudelands which recently led to a complete re-printing of Council's publication City News.
"This was a disgrace, it was a page of the July edition of City News. It's dishonest, a deliberate attempt to try and soothe or distract the public.
"You have probably heard me talk about the 'department of fantasy' - it just happens to be Claudelands but it could have been anything and it's just straight out lies."
On the future of Founders Theatre Mr Mallett said he did not know enough to have an opinion, but voiced worries over previous debacles with big projects, including the V8s and Claudelands.
"We're not bad on infrastructure stuff, the things we should be doing.
"All of the nice-to-haves, not the must-haves, they blow out."