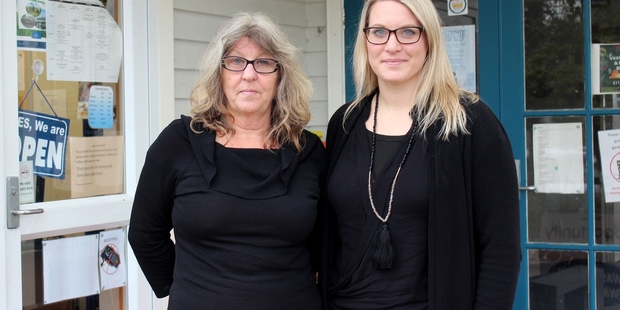 The Waimarie Hamilton East Community House is moving one step further into sustainable living, having installed 12 solar panels and a heat pump that generates some of its own power.
The new panels are one of the many instalments at the house as part of Waimarie's Sustainable Integrated Services project.
To celebrate Waimarie's next phase of the journey towards sustainability, they will hold an open day to showcase their initiatives.
Manager Jane Landman said they have always recycled and reused items, but have gradually introduced more ways of improving their sustainability.
"We see this project benefiting the local community and the city as a whole. We are hoping to serve as a model for sustainable business," she said.
Waimarie received $7000 from WEL Energy Trust for this project and contributed about $3000 of their own funds towards the panels.
Before the panels were installed their power bills were around $300 per month and Jane hopes that the panels will halve the bill.
The next step in the project will be to install a composting toilet and a system to recycle grey water, which is produced by appliances such as washing machines and dishwashers.
"It's a whole journey.
"Each entity is interacting with dozens and dozens of other entities," she said.
They have a water tank, a garden, compost bin and chickens, and recycle and reuse as many items as possible.
"Because we are a non-profit organisation we run only on funding, so each little thing we do cost-wise, it's really effective," Waimarie staff member Anne Morgagni said.
Waimarie community house, which has been running since 2001, has about 11,000 people visitors annually.
The house offers a range of services such as free budgeting and legal advice, $11 fruit and vegetable boxes and room hire.
The open day will be at Waimarie at 53 Wellington Street on July 26 from 12.30-3.30pm, with a presentation at 2.30pm. The shop will be open with information and displays with people on hand to answer questions.