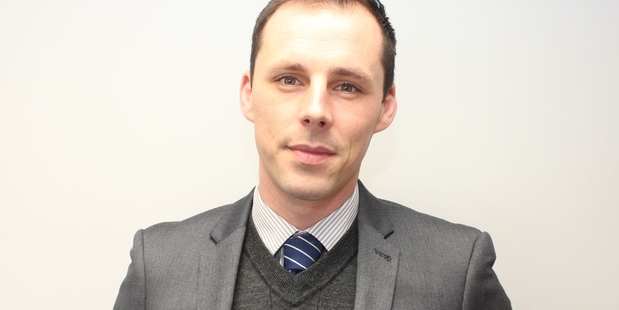 Blogger Max Coyle is best known for courting controversy online.
Now the Western Community Centre administrator is throwing his hat in the ring to compete in the West Ward in the upcoming local body elections.
In the past Mr Coyle garnered media attention when he told Judith Collins to "Go kill yourself, you despicable human," protesting the then-Justice Minister's Harmful Digital Communications Bill, which he said contained draconian measures. He also altered a news report in a blog post about a fatal cycle accident to read as a story about rape with the aim of drawing attention to victim-blaming in the coverage of tragic circumstances.
Police at the time asked for the blog post to be taken down, which Mr Coyle refused.
In response to questions about his previous online activities Mr Coyle said he had never been taken to court.
When asked if the posts reflected the behaviour he would carry into Council Mr Coyle pointed to Waikato Times political columnist Geoff Taylor, who will also be seeking election.
"Is he going to have those same opinions when he is in Council? I don't think within local body that there is a space for extremes of ideology. I think you have to work with the other people who are there and with all the staff. You have got to really leave ideology at the door and work for what is best for the city."
He said there was nothing on his blog that he regretted.
"You need someone on Council who will speak up when it is necessary. I think that transparency is essential and closing any meeting off to the public for anything other than extreme commercial sensitivity - I don't think that's on."
The key policy Mr Coyle will be running on will be stopping urban sprawl and intensifying housing in the CBD. To achieve this Mr Coyle said he would slap a 100 per cent developer contribution on new infrastructure being laid on the outskirts, meaning private developers would pay the total bill for new road and pipe laying, and reduce the rates burden for those in the central city.
"We are in a dangerous area right now with the Council focused on outgrowth. We are essentially eating up some of New Zealand's best farm land for housing.
"If we are still growing out that has to be covered. We still want to see developers making a profit, but really they have to cover the cost because it's not helping ratepayers.
"It is creating a new rates pool, but we can actually create a new rates pool by growing the city upwards as well. We can fit more people that are escaping from Auckland by growing the amount of quality infill and multi-level housing especially in the CBD."
Mr Coyle said young people are a perfect demographic for the CBD, and criticised the lack of quality apartment options.
Although never working in a governance position Mr Coyle said the Western Community Centre was a microcosm of Hamilton, and the administrative task similar to running a mini Council.
Mr Coyle also touched upon growing congestion in and around the city.
"With current projections there are 133,000 more trips and cars on the road in the 10 Year Plan. We really need to look at how to ease congestion and how we divide up the city.
"When it comes to public transport looking at how we can incentivise people onto public transport during peak times, looking at working with the Waikato Regional Council for having reduced fares during peak times to reduce congestion."
Mr Coyle spoke highly of the current elected members and staff, praising the most recent 10 Year Plan, but said elements had to be fine-tuned.
He said a lot more needs to be done to cater for Hamilton's aging population, pointing to transport around the city and access for the immobile and those with mobility scooters.
"We are doing so much work with infrastructure at the moment we have to make sure we future-proof that infrastructure. Retrofitting will be extremely costly," he said.
Mr Coyle said he was opposed to the recent sale of the pensioner housing, and said Council should now build new homes.
"Ratepayers paid for those houses, they were cost neutral for the Council, and Council was running them well."
He said communications the occupants received was poor and in many cases frightening. Despite concerns for the older community Mr Coyle believes there is a lack of young representation.
"At 32 I'm hardly [councillor] Andrew King's son's age [Josh, 18 when he stood in the West ward in 2013] , but I think it's important that we have a representative Council."