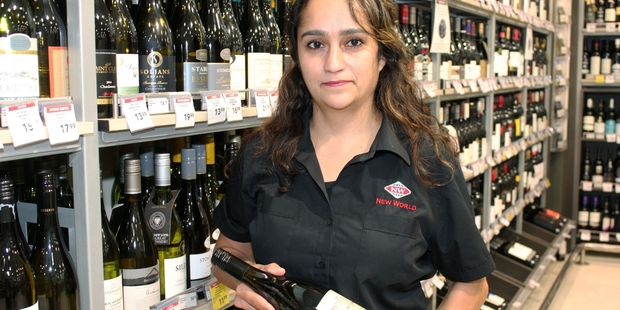 Two Hamilton wine experts will be on the judging panel for the New World Wine Awards.
Nichelle Jenkins from New World Glenview and Roslyn Dalton from New World Hillcrest have been selected as two of the eight associate judges for the wine awards.
The associate judges will work alongside 13 expert wine judges to gain more knowledge with selecting wines and helping customers with their questions about wine.
Liquor assistant Roslyn Dalton, who has been a part of New World for nine years, said it was an honour to be chosen out of all the other nominees.
"To be nominated for something like this by the liquor manager, and to be able to attend the course and meet Sam Kim and Jim Harr ... it just gets better," said Roslyn.
Liquor manager Nichelle Jenkins, who has been working at New World for five years, said she was excited, but nervous about being nominated.
This year she had set a goal to grow her skills to the point of being nominated by the store, and now that she has, is excited to learn all the tricks from the professionals.
Nichelle and Roslyn will do blind tasting for three days straight and will taste up to 120 wines a day from different wineries across New Zealand.
They will be able to give their opinion and provide a score on each wine, but their scores will not count towards the final mark.
All New World stores nominate staff for this position, and then Foodstuffs looks over those applications and selects the people they think best fit the role.
Those selected then take part in a half-day course, which includes a test, and from that the associate judges are chosen.
Jenkins says during the test they tasted 40 different wines, commented on them and then the judges chose from there.
The judging will take place at the Westpac Stadium in Wellington in August.