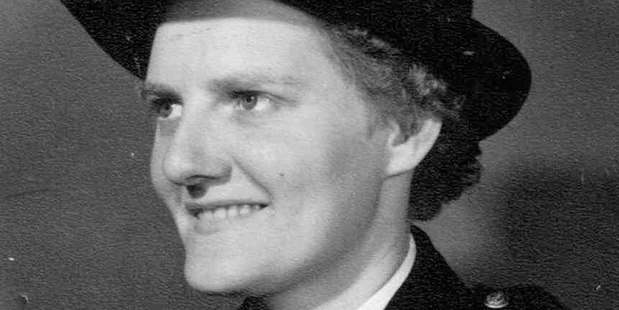 Waikato policewomen will gather for a national relay to honour 75 years of women in the police force.
The 75th anniversary, celebrated by a relay that travels across New Zealand, will make its way to the Waikato from July 10-13, with the main event on Monday, July 11 in Hamilton's CBD.
Inspector Karen Henrikson, who was the first Waikato woman to be promoted to Inspector, said the event will celebrate how far women have come and what they are capable of.
"Women tend to be their own barricade, in terms of self-doubt in their capabilities, so we are trying to break through that personal barrier and encourage women to stretch themselves and have a crack at it," said Inspector Henrikson.
The baton will make its way to Hamilton by a waka ama team, and then will be walked up to the central police station for a gathering of past and present police.
On Monday at 8.15am, past and present police officers will march accompanied by bagpipes from the end of Victoria St down to Garden Place for a mayoral civic reception.
The reception will include speeches from Mayor Julie Hardaker, the District Commander and the first Waikato policewoman, Gladys O'Brien.
Runners will then run the baton to Glenview and will be taken to Te Awamutu, Karapiro and then Cambridge for a lunch and physical competency test at 2.30pm. On Tuesday it will then go to the velodrome near Cambridge, Morrinsville, Te Aroha and Paeroa.
"We are trying to include our Waikato key icons, so we've got the Waikato River, the velodrome and Mt Te Aroha," said Inspector Henrikson.
On Wednesday the baton cycle through to the steam train that operates in the Karangahake Gorge. The train will take the baton to Waihi before it moves on to the Waihi Beach Surf Club. The baton goes to Athenree by inflatable rescue boat and kayak, and be driven to Katikati, before being handed over to Bay of Plenty.
Officer recalls early days
Gladys O'Brien started working at the Hamilton Central Police Station in 1954 after police advertised in the paper that they were looking for female officers.
Gladys and one other policewoman, Edna Pearce, moved to Hamilton to work alongside about 15 other policemen.
"The policemen didn't know much about policewomen. They'd never had one before, so they decided they'd bring Edna Pearce down here and the two of us worked here in Hamilton," she said.
Her jobs as a policewoman included typing up daily notices, patrolling the town and working on cases to do with women and children.
She says the first person she saw killed was a young girl riding a bike up Ward St.
Someone parked their car on the side of the road, opened the door and the girl rode into the door, fell on the ground and got hit by a passing car.
She said at the time she was quite young and it was a huge shock, and after that she never got used to seeing dead people.
"Every time you were told [to go to a crime scene] you'd sort of sneak away and think 'well, I hope someone else can go'."
Gladys' first arrest happened one night when she was out walking the streets, and that arrest was put in the paper.
She said it wasn't a difficult arrest because the man was drunk and couldn't walk straight.
Other than those events, Gladys said Hamilton was quiet.
"When you walked the streets at night you could have shot a rifle up Victoria St and not have hit a soul. It was 6 o'clock closing at that stage."
She remembers a few times driving the police car down to a pub near the police station and picking up some policemen to take them home.
"They'd have their good old booze-up there and when they found that they'd had just a bit too much to be able to drive home we'd get a call ... 'can someone run us home'.
"You were more or less there for law and order, but the people weren't lawless then."
Gladys will be one of the speakers at the mayoral civic reception in Garden Place on Monday and will cut the cake with the youngest policewoman in honour of past policewomen.