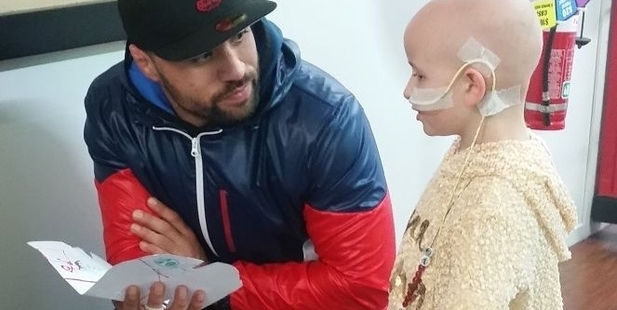 All Black Liam Messam is supporting Hamilton personal trainer Catherine Lee's fitness campaign for child cancer.
Catherine created the #swingsformileka fitness challenge where participants can pledge to complete 100 kettle bell swings per day for one month.
The YouFit personal trainer said her inspiration behind the campaign is one of her client's nieces, Mileka Hamilton, 7, who is battling cancer.
Thanks to Liam, an All Blacks jersey will be auctioned on TradeMe on behalf of Mileka alongside the #swingsformileka campaign.
All proceeds from the fitness challenge registration and the TradeMe auction will go to the Child Cancer Foundation.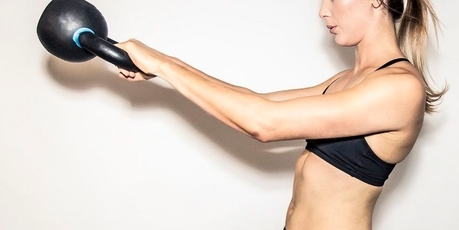 "It just breaks my heart to see the battles Mileka is having to face, especially after just losing my nan to cancer," Lee said.
Mileka was diagnosed with osteosarcoma, a form of bone cancer in her upper right arm in April 2015.
She bravely fought her cancer but despite chemotherapy treatment the tumour continued to grow resulting in her arm being amputated in June 2015.
Her chemotherapy treatment ended in November and after six months of clear scans, Mileka's family thought her cancer battle was over.
But a few weeks ago during one of her routine scans they discovered cancer in her lungs and she is now currently undergoing her second journey of chemotherapy.
"It makes our own battles seem minuscule in comparison. I really wanted to help out and bring awareness to how blessed we really are. But then when I learned more about how many children out there are actually affected and suffering from cancer I decided I wanted to make this fundraiser a lot bigger than just Mileka and help as many children as possible," Lee said.
People can sign up to the campaign for $10 at swingsformileka.co.nz and to suit all fitness levels, Lee has also added a 10,000 steps per day option.
Registrations are open to everyone throughout July and the challenge is to be completed for 30 days from the day they join.
Participants are encouraged to share photos of their involvement via social media using the #swingsformileka hashtag, with spot prizes to be given out.
Spot prizes include quest bars from COMS Fitness, Thomsons ITM merchandise, a $30 Hot Gossip voucher, Hautapu Pine merchandise and more. Lee is looking for more businesses to jump on board to offer additional prizes.
Mileka's family have also set up a donation page at www.givealittle.co.nz/cause/milekasjourneyroundtwo which is to raise funds to get Mileka's grandparents over from South African and Australia to see her during her treatment.