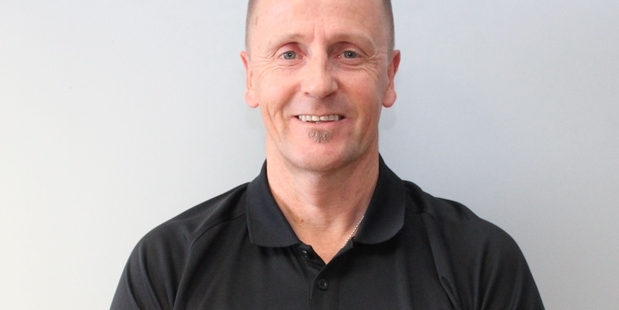 Former police sergeant and bodyguard James Casson has joined the race for the mayoralty, modelling himself as a no-nonsense candidate to deal with the central city's problems.
James Casson, who was formerly in charge of the North Hamilton Community Policing Centre, will be running both as a councillor for the East Ward and the mayoralty.
Mr Casson currently works as an immigration compliance investigator.
When asked how he would handle the governance role when his previous employment had been largely authoritarian he said it was a case of getting your ideas across.
"Even though I say I'm black and white there are grey areas too. It wouldn't be a dictatorship. When I was a sergeant in the community policing station you had to have the buy-in of people below you or working with you to come to a sensible working outcome."
The closest thing to a governance position Mr Casson held previously was a seat on the Board of Trustees for St John's College, which he held for two terms. He said his interest in politics began when he worked as a close protection officer for John Key, Helen Clark, Jim Bolger and even Nelson Mandela.
"You get a behind-closed-doors view and you're privy to what is happening. I've been interested for quite a while."
Mr Casson identifies a number of issues around Hamilton's CBD, including vagrancy and empty stores.
In response to the former he said he would create a working committee alongside police to find a solution.
He said Hamilton city was picking up the bill for policing of the CBD since the police no longer had a beat in the central city.
"Working in the city you hear them swearing and fighting all day. I've seen people walking their kids at four or five o'clock and the vagrants are standing there swearing and cursing each other. Is that something we should put up with? No, it's not."
Mr Casson said despite the safety officers doing a great job they had no statutory power, and therefore any disruption in the central city went unpunished.
Mr Casson said his own experience and knowledge of the police force would help bring a unified plan together and in to action.
One of Mr Casson's biggest criticism of the current Council was its allowance of assets such as the Municipal Pools on Victoria St and Founders Theatre to fall into disrepair.
"How can you let a major city asset get run into the ground to the point where it is unusable?"
Mr Casson said one of the first things he would do as Mayor would be to demand a full report of the state of all major city assets.
On Founders Theatre, Mr Casson said he supported bringing the existing building up to scratch, naming the additional $30m for a rebuild as a an unreasonable amount of debt to put on ratepayers.
There will be no more freebies if Casson becomes mayor, which will extend to stopping complimentary meals supplied during Council meetings.
Mr Casson will retain his current employment if elected as a councillor, and said he would be donating $5000-$10,000 of his Council wage to breast cancer research. Mr Casson also disagrees with the Ferrybank development, questioning whether it would benefit the whole of Hamilton. The same goes for the walkway overbridge to the Hamilton Gardens, where he said most people would drive.
He said cuts to maintenance crews around the city were creating hazards for health and safety.
As well as visible arm tattoos, Mr Casson rides a Harley-Davidson, and admits he does not have a classic mayoral-councillor image. But he said neither would affect his ability to do his job, and given their significance he refuses to cover them up.