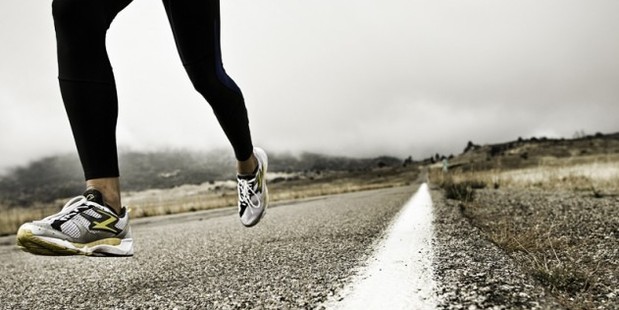 A wise man told me recently that the key to success is identifying what you're good at and what you enjoy and then doing it "gooderer" every day.
Dodgy grammar aside, he might be on to something there.
I found myself pondering where the running that I've been doing fits into that school of thought.
Am I good at it? Well, I'll never be the next Usain Bolt, but I know I can finish a 5km fun run as proven four years ago. Do I enjoy it? When I find the right pace I do. And Advance Wellness running coach and podiatrist Kate Caetano is helping me to do gooderer at running. But boy has she got her work cut out for her.
Kate knows running. She puts me through my paces with drills, exercises and has a keen eye that picks up faults in my technique at which point she sets up trying to get me to correct them.
Four coaching sessions in, my running technique still feels odd to me but Kate assures me that I'm doing well and my technique has improved vastly.
My body used to run so differently that changing the habits of a lifetime can be difficult.
Last week personal trainer Lynsey Graham and I went for a run. Kate is putting Lynsey through her paces too, so we try to fit in a run together each week. The first time we ran from the bottom of Rostrevor Street to the Fairfield Bridge along the river path, I felt like I was going to croak it by the end. So I was a little apprehensive about how I'd go next time around.
I made a conscious effort to slow down my pace a little. It worked a treat and we ran the same route without stopping. We were even able to fit in a bit of conversation, albeit a little gaspy.
In my last coaching session with Kate she had me do more drills in the gym and on the treadmill. As I was feeling a bit flat, we headed outdoors for some fresh air and four running drills around the block. Between each run we stopped to do some stretches, all of which was fine apart from one on the corner of London and Harwood streets where Kate had us doing deep squats which we had to hold for several seconds. I don't mind running in the CBD. I don't care if they stare at me sweating it out. But I do mind just a tad when it looks like we're, errr, relieving ourselves in public. That one is best left in the gym.
That aside, the coaching is coming along well and with two more sessions to go, there's time to work on refining my technique a bit more so that by the time I line up for the 5km run in the Hamilton Half Marathon, I'll be that much gooderer at running than I was a few weeks ago.
Advance Wellness Centre is at 711 Victoria Street. For more information about the services they offer see www.advancephysio.co.nz.