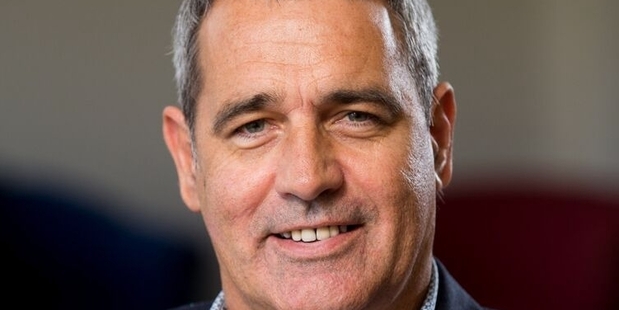 The newest candidate for the West Ward in the upcoming local body election is former deputy editor of the Waikato Times Geoff Taylor, and with years as a political columnist under his belt he is one candidate from whom to expect blunt answers.
Mr Taylor runs his own company, Geoff Taylor Communications, is editor of the Waikato Business News , and is in the process of launching a similar publication in the Bay of Plenty.
In response to questions over how much time he would be able to devote to council, Mr Taylor said he would be off-loading a quantity of work associated with his own business as well as a number of book projects, but would be retaining his other positions if elected.
"I don't think you want councillors who are just councillors. I have seen that happen before. When I was covering city council for quite a number of years there were councillors there full-time and they just spent their time causing trouble.
"Hell, after what I've written about poor attendances a year or so back, the last thing I'm going to do is set myself up to miss meetings. I won't be missing any."
Taylor is a supporter of the River Plan, and said ratepayers might not realise how precarious the future of the plan is.
He said incumbent Mayor Julie Hardaker had done a good job, albeit slowly, but other than the early reports no money had been set aside and nothing physically built.
"Three of the plan's supporters - Mayor Julie Hardaker, deputy mayor Gordon Chesterman and councillor Ewan Wilson, who between them have significant sway - are stepping down in October. There is already opposition from Andrew King, Dave Macpherson and Garry Mallett and his silent shadow, Karina Green.
"All it takes is the election of a few more people lacking vision and the river plan goes the same way as past plans.
"If I got on I would certainly be in there batting for it."
Mr Taylor said there was a lot of complacency and lack of energy among the council, and it may be time Dave Macpherson followed the example of Gordon Chesterman and Wilson and hung up his hat.
"I think 18 years is too long ... I think you get stale and nothing personally against Dave because I've seen him and he was a good operator when I was covering Council back in the day, but that was back in 2001.
"You want new ideas and enthusiasm and new energy."
Mr Taylor said he would be largely self-funding his campaign, but would be looking for additional funding.
He said he would not be advocating for any more restructuring in the Council, and believed what staff needed was stability and better behaviour from councillors.
"I've seen some terrible behaviour in councillors humiliating staff in meetings. I don't think that's the way to behave because the staff can't answer back."
Mr Taylor has written in recent times of the effect of what he describes as poor morale at the council, epitomised he said by the fact that 532 council staff out of 900 have left the organisation in just over three years.
"I think there was something like $1.3m in payouts over the last three years from the people who had left. The ratepayers are paying for that."
Founders Theatre is promising to be a hot potato in the upcoming election, and Mr Taylor said he was in favour of a upgrade, estimated at $20m, rather than a rebuild estimated at $50m.
"I don't want to see a gold-plated thing. I would favour just an upgrade. I don't think we can afford $50m.
"Claudelands cost $60m-odd."
Mr Taylor said he would push for the "1950s technology" parking meters to be replaced with pay and display.
He said a possible beginning to solving issues in the CBD was to create a CBD Board similar to that in Auckland, which could operate like an council controlled organisation to remove politics from the equation.
"I sat down with the Chamber of Commerce, Property Council and Central Business Association about a week ago because I wanted to hear what they had to say about the CBD and they said we needed to collaborate better with the Council," he said.
"I hate seeing the city held back by petty opposition, more often than not prompted by silly jealousies on council ...
"There are good people around, developers like the Matt Starks of the world, keen to do great things in our CBD. But there are dozens of other people out there who on a smaller scale will step in and invest if they see politics is removed from the equation. They just need to be encouraged."
One of the big criticisms Mr Taylor had of recent developments was an unbalanced emphasis on the north, creating what he called an "un-rounded city".
"Glenview on the outskirts of town is about 3-4km from the CBD, which is ridiculous, and then it's 15km out to Flagstaff ... If you're looking for one of the reasons the CBD is struggling, that's it."
Mr Taylor also supports earlier closing hours for bars in the CBD, a belief he said was rooted in research he had read out of Australia which reflected fewer assaults.
He said he disagreed with Council figures that reflected the CBD was becoming safer.