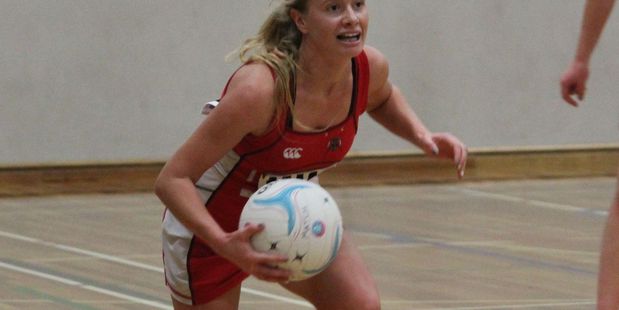 Tommo's Bakery and Catering Indoor Premier Results - June 16
Hautapu Premier 28 vs FTNC Premier 61
New World Rototuna Suburbs Premier 54 vs First Credit Union Verdettes Marist 45
Uni Premier 76 vs FTNC Premier 1 22
In the second week of the indoor open premier grade there was again some big scores.
The most competitive game was that between New World Rototuna Suburbs Premier and First Credit Union Verdettes Marist. Suburbs Premier started well and led by six goals at the end of the first quarter.
By half time they had extended this to be eight goals ahead with the score 26 goals to 18. The third quarter also saw them go another two goals ahead but Verdettes Marist won the final quarter by a goal. The final score was 54 goals to 45.
For Suburbs Premier, Kelly Jury at goal keep picked up turnover ball and created havoc in the circle.
Emily Patterson at wing defence was effective in shutting down space for the attackers forcing them to lift the ball and creating opportunities for intercepts.
Sarah Hayman at goal attack then goal shoot shot steadily throughout the game obtaining 81% and Monica Falkner on at goal attack in the second half finished with a 90% shooting percentage.
For Verdettes Marist, Jaz Hemington at goal shooter was solid remaining strong against the defence. Chanel Dyer went from wing attack to goal attack where she moved well and created space. Laura Schnuriger at goal keep then goal defence played a strong game at the opposite end of the court.
In the game between top ranked Uni Premier and newly promoted FTNC Premier 1, Uni Premier were relentless in their execution of their game plan resulting in another big score. They lead from start to finish winning each quarter. The half time score was 42 goals to 10 and the fulltime score was 76 goals to 22.
Uni Premier played a fast, athletic and aerial game. Jessie Taane at goal attack was a standout, moving and shooting well with an overall percentage of 88%. Rachael Fabling at goal defence and Amy Christophers at goal keep combined beautifully and were formidable in defence obtaining a lot of turnover ball.
Coach Rebecca Gabel took the opportunity to rotate players and to try various combinations. The FTNC Premier 1 team had their attacking opportunities but this was not always converted into goals.
In the game between FNTC Premier and the other newly promoted team Hautapu Premier, FNTC dominated from start to finish with only the final quarter closely contested but by then the damage had been done. The half time score was 33 goals to 15 and the full time score 61 goals to 28. FNTC Premier played a fast paced game letting the ball go freely.
Emma-Lee Rowe at wing defence worked relentlessly and had a good performance. Candyce Edwards on in the second half at goal keep provided a strong presence in the goal circle creating turnover ball and picking up rebounds.
Hautapu Premier was not always able to retain ball but when they did they showed some nice phases of straight line play. Amber Coates at wing attack had a solid and consistent game working hard on attack.