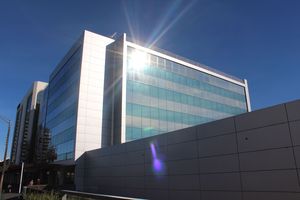 The exodus of 500 IRD staff from Hamilton's central business district to Te Rapa has been put on hold until late 2018.
An IRD spokesperson said when the request for proposals was released to the market in August last year there was an expected timeframe set for a move by the end of 2017.
"I can confirm that the two remaining tenders are for sites in the Te Rapa area and that Inland Revenue will continue to occupy our premises in Bryce St until late 2018."
The spokesperson could not say whether the Te Rapa sites had existing building on them or would require a new build.
"That is commercially sensitive information," they said.
"The moving schedule won't be determined until closer to the time."
Hamilton Central Business Association (HCBA) general manager Sandy Turner said she was aware of the delayed exit and said she was delighted because the event would dove-tail nicely with the DHB moving into the old Farmers Building on Alexandra Street.
She said since the move was announced the HCBA has received multiple calls from IRD staff to complain about the move.