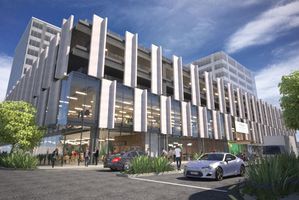 The Waikato District Health Board confirmed rumours yesterday it would take over the lease of the Farmers Building on Alexandra Street.
CBD Facilities and Business executive director Chris Cardwell said the CBD building would become a base for a number of services currently spread across the city.
"The total number of staff moving in is around 700 people - a mix of support staff from the Waikato Hospital campus and staff and services from our existing CBD offices," he said.
The initial lease will have a 12 year term with multiple rights to extend in the future and has been entered into with Podium Investments Ltd, which owns the building.
DHB workers will move into the the site towards the end of 2017 after the building has been refurbished.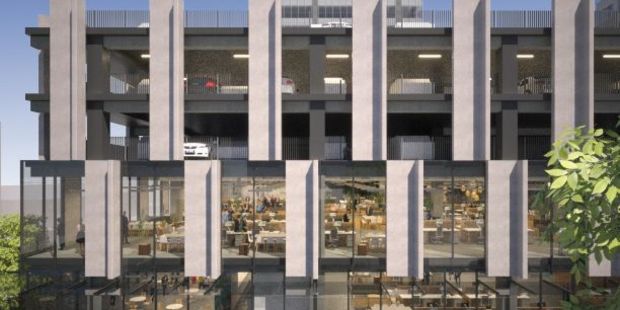 "The lessor is carrying out a multi-million dollar external and internal upgrade prior to our fit out, but the exact cost is commercially sensitive," Mr Cardwell said.
When asked why the DHB was moving into the central city while the IRD prepared to leave, Mr Cardwell said a quality refurbished space came at a lower cost than an out-of-town new build.
Hamilton Central Business Association general manager Sandy Turner said she was thrilled at the decision.
"We believe the employee number well exceeds the potential loss of the IRD. That is also really heartening for us."
An estimated 500 employees will be leaving with the IRD.
Podium Investments Ltd director Malcolm Barrett said the move was a win for the community because they would have consolidated services with good parking, a win for the DHB because they were getting new offices for two-thirds of the cost of a new build, and a win for the owners who were committed to the CBD.
"We regard it as a public-private partnership and we are intending spending more on the building to make it safe and attractive above what we are required to on the terms of the lease."
Mr Barrett said the building had 700 carparks, of which 600 were owned by Podium. He said these would likely be divided between staff and customer parking.
He said the synergy of the building had disappeared since Farmers left to take up a position in CentrePlace mall in 2013.
The building will have a whole new facade, with preliminary artist's impressions already drawn up and only requires minimal earthquake strengthening.
Waikato DHB chief executive Dr Nigel Murray said it made sense to consolidate services currently spread across the city into one building.
"It will not only let us manage our costs better but bringing team members together under one roof will help services work better," he said.
Mr Murray said he was pleased to be bolstering the workforce in the CBD and boosting the vibrancy of the city.